Back in January, i made a unicorn cake for my eldest niece. When I posted a picture of it on the socials, a friend (jokingly) commented when her birthday was. I noted to make her a unicorn cake for her birthday which I dropped off at her house as a surprise.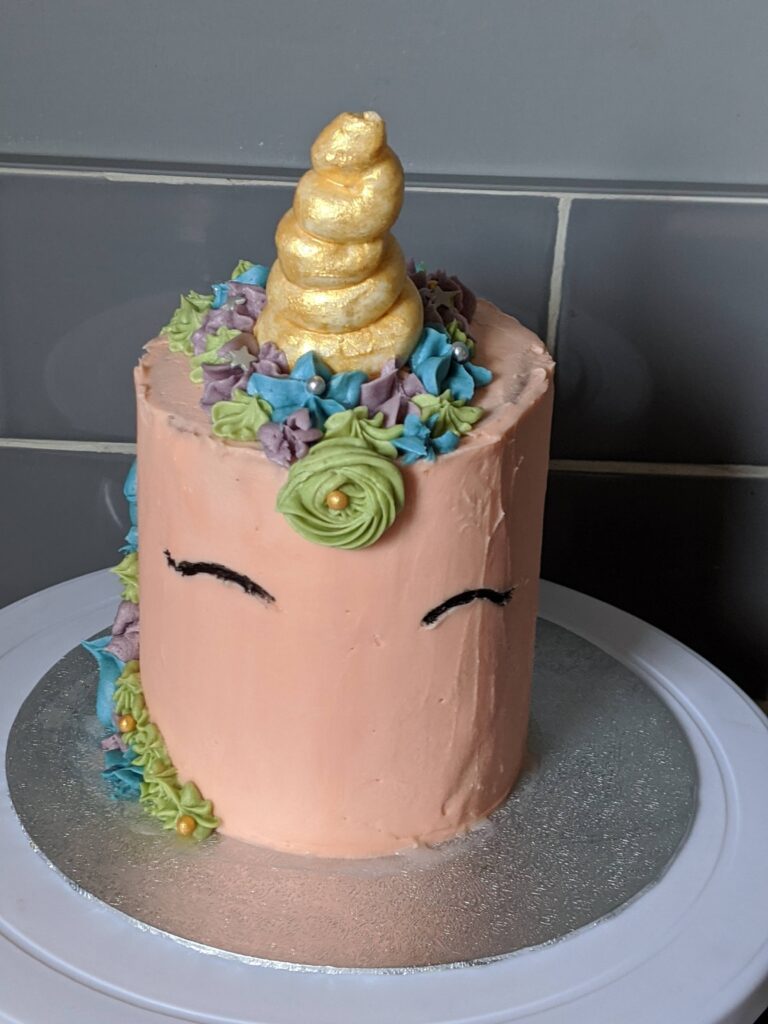 It was only after I dropped it off and looked at the pictures did I realise that I had forgotten to make some ears for the unicorn. Oh well! She liked it anyways.
The cake was made with red-velvet Baileys so the pink colour actually came from using the Baileys.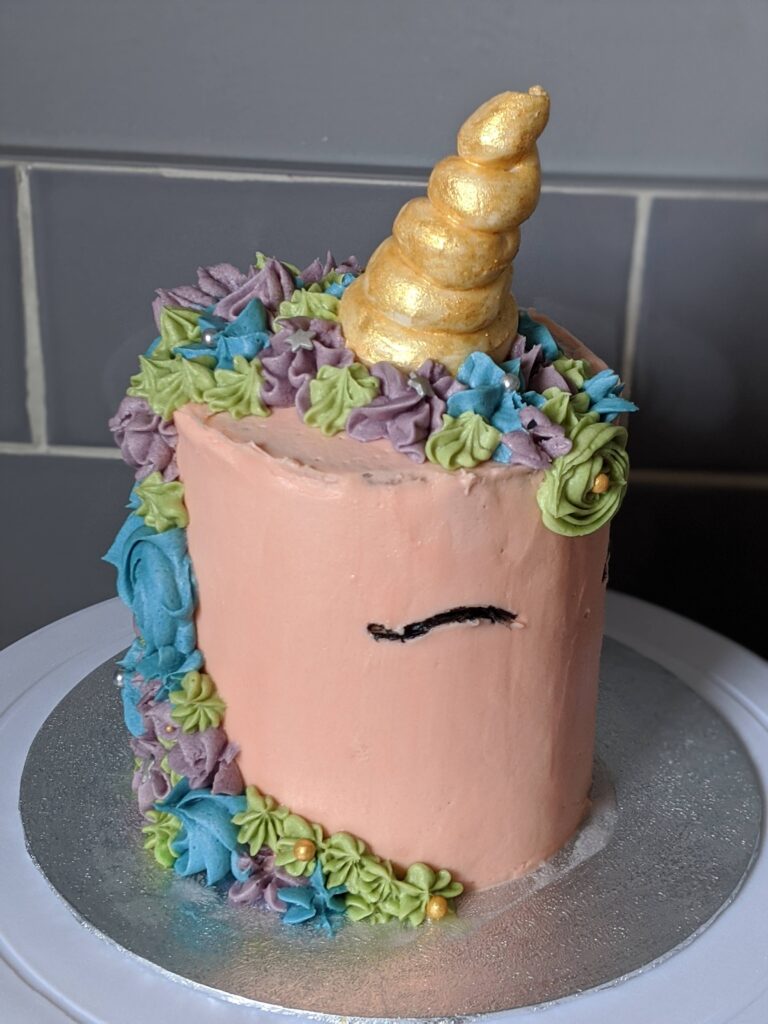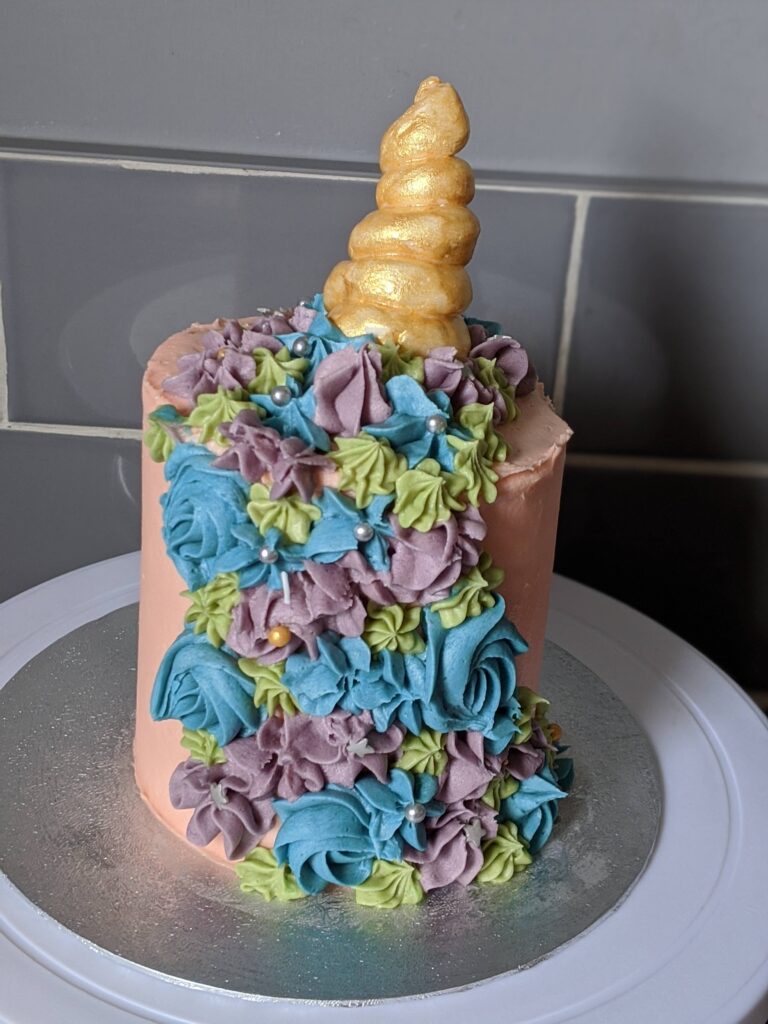 Luckily for me, there was spare cake at the end from trimming the top layers, so I made some mini cakes for me & my Husband: