Another family birthday means another cake. This time around the spec was "Peppa Pig" and "Normal cake" (I always assume people just mean vanilla and strawberry jam when they ask for "normal".
As I don't like making fondant covered cakes anymore, the below is what I came up with…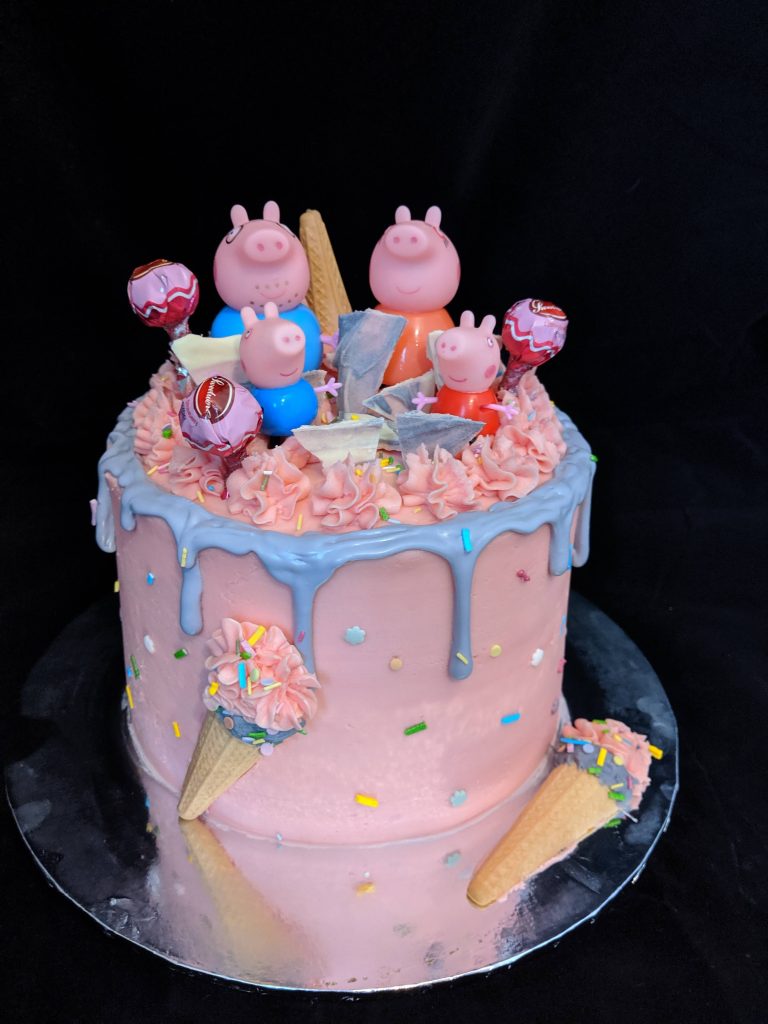 I took the above photo then remembered I'd bought some candles too.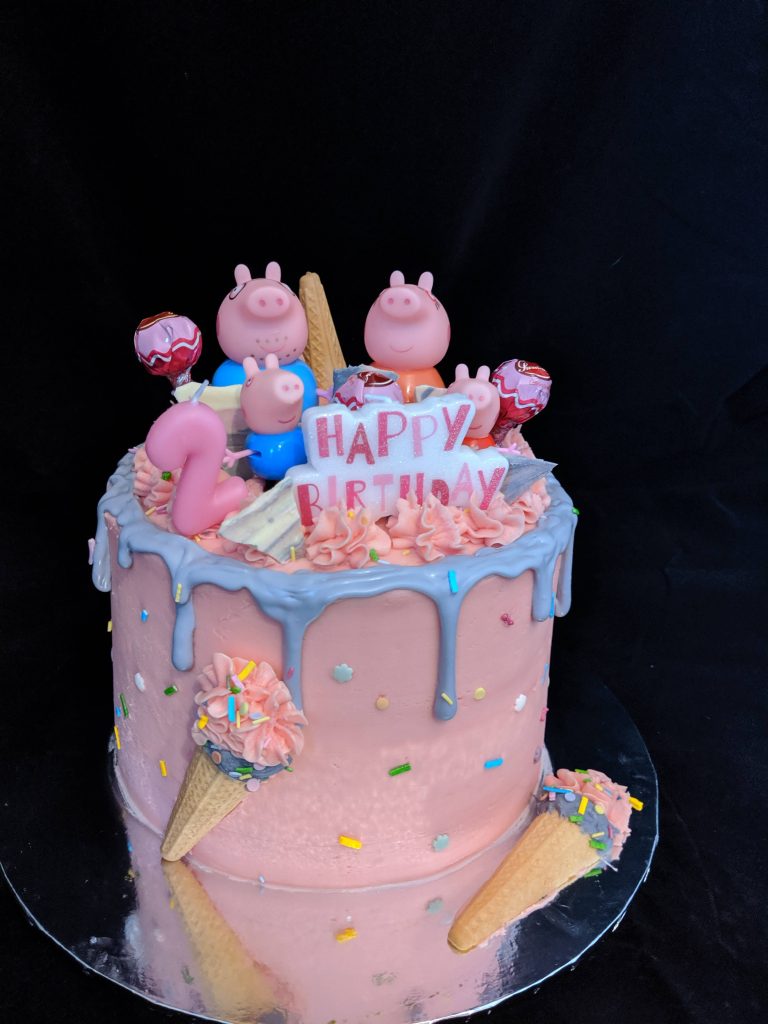 I cheated on the cake making as I couldn't be bothered to make my own pigs. Instead I spent £3.99 on the set from eBay.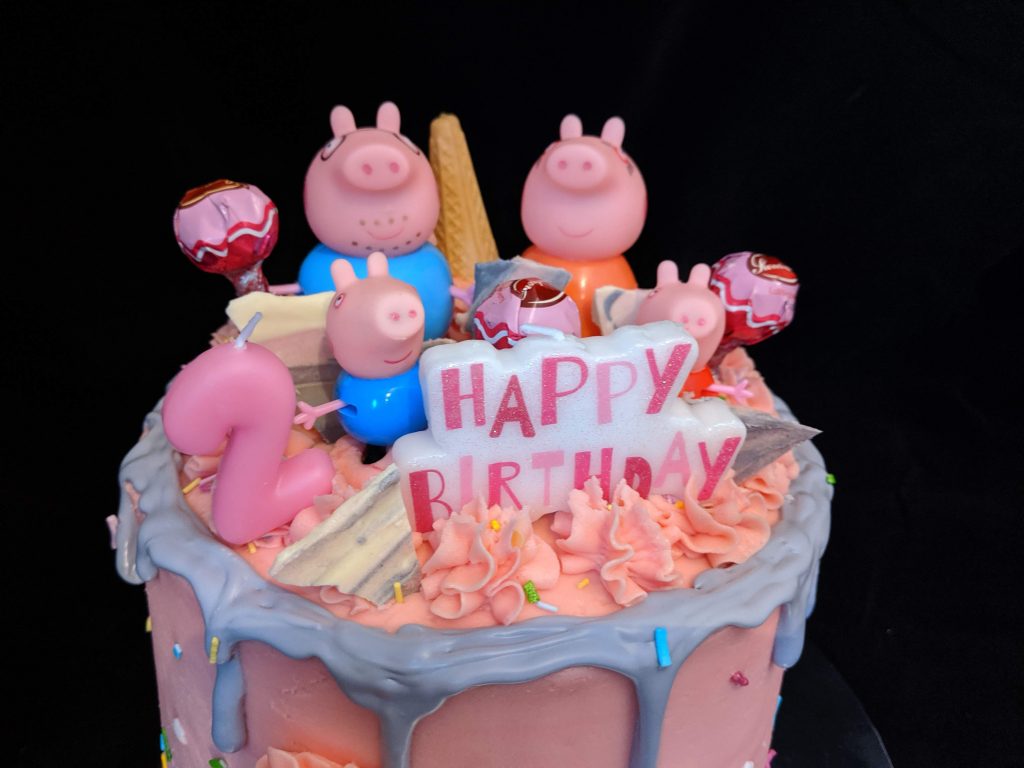 Finally, the obligatory cake insides shot. The cake rounds were 7″ each, so that's quite a chunk of icing for the outsides!