I love the autumn. One of the reasons I love going to visit the USA in "fall" is because of the amount of pumpkin flavoured foods I can get. Whenever I can, I try to make things at home too that have been inspired by my love of the USA.
Today, this inspiration let to me making mini pumpkin cakes.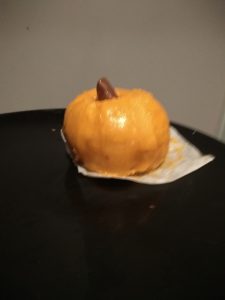 I started by making my basic cake mix and adding in tinned pumpkin and pumpkin pie spices. I baked these in my mini bundt pan: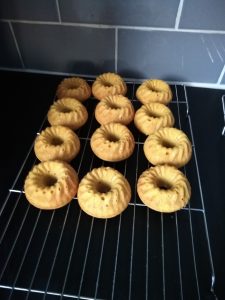 I trimmed the cakes to make them shorter, and then stacked them. I sandwiched the layers with a cream cheese icing.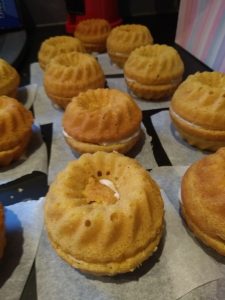 The next step was coating the cakes in orange buttercream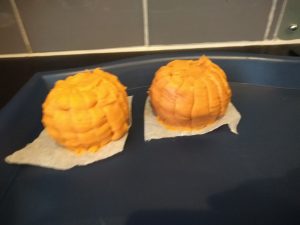 I shaped the cakes using a yogurt pot to smooth the edges and add ridges too. The final stage was  to add a stalk made from tootsie roll: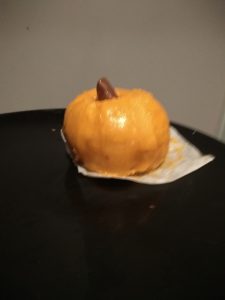 I wanted them to look a little more professional, but they didn't turn out too bad overall.