The weather so far this month has been awful! High winds, multiple storms, and what feels like non-stop rain. It's been sad to see people's homes and businesses impacted yet again by the weather. Sadly, some of my old roller derby friends were impacted by flooding again, so I wanted to do a little something to cheer them up a tiny bit.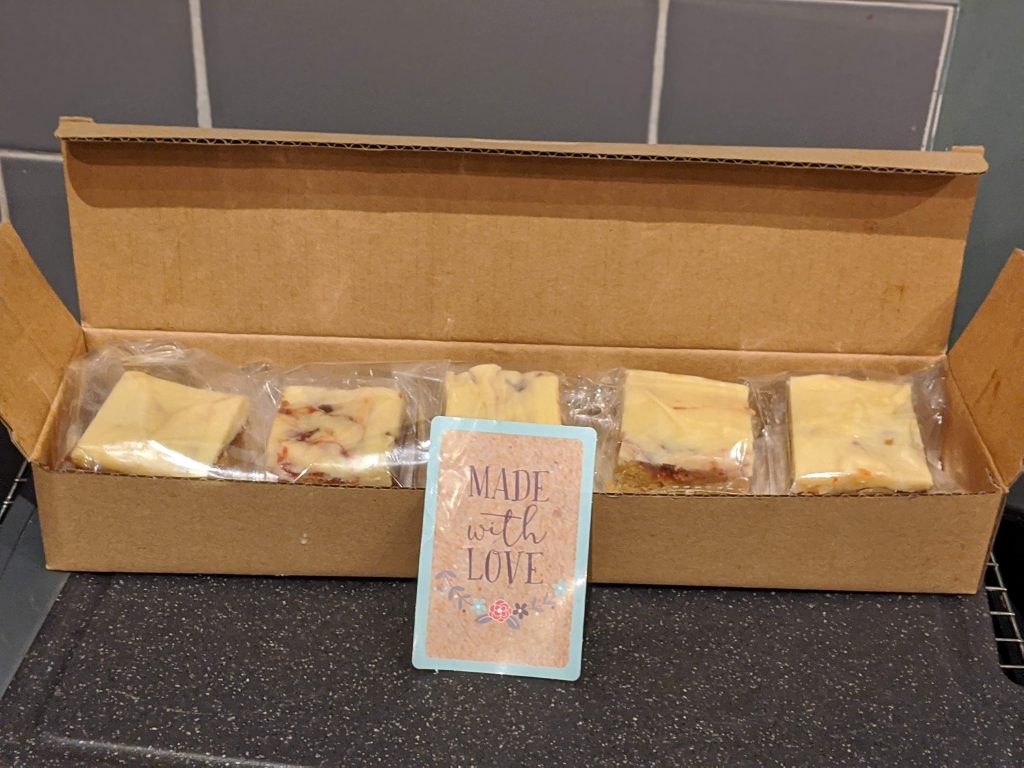 I made some PB&J blondies and boxed them up to post to them anonymously (unless they read this blog, in which case – oops!)
I used this recipe that I found online for the blondies. I then added a small bag of chocolate chips to the mix, and topped with white chocolate ganache.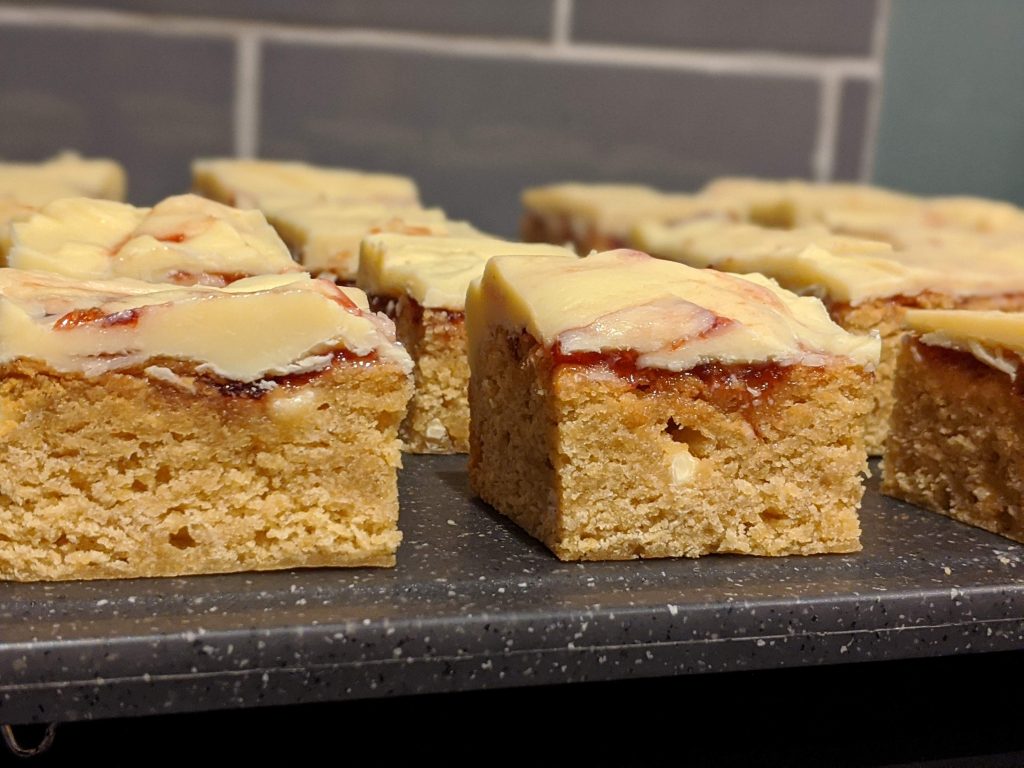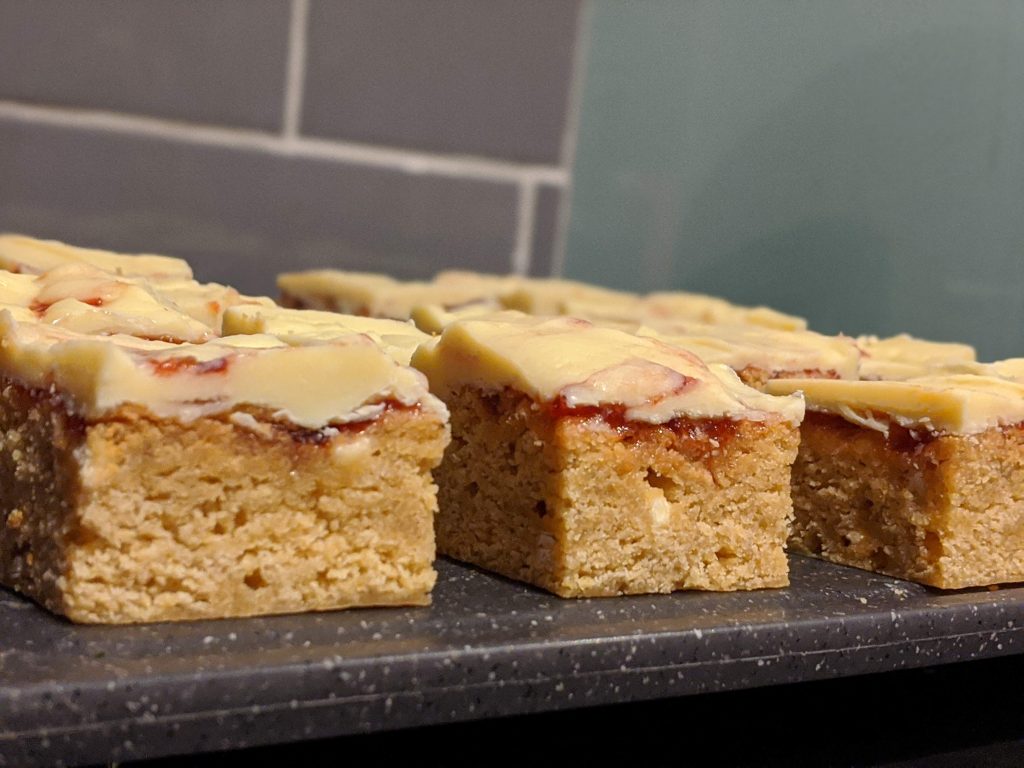 Once they had cooled down, I cut them in to squares and put into cellophane bags. I posted them and thankfully I knew that they had arrived as my friend put a post on Instagram asking who the sender was (I still haven't owned up).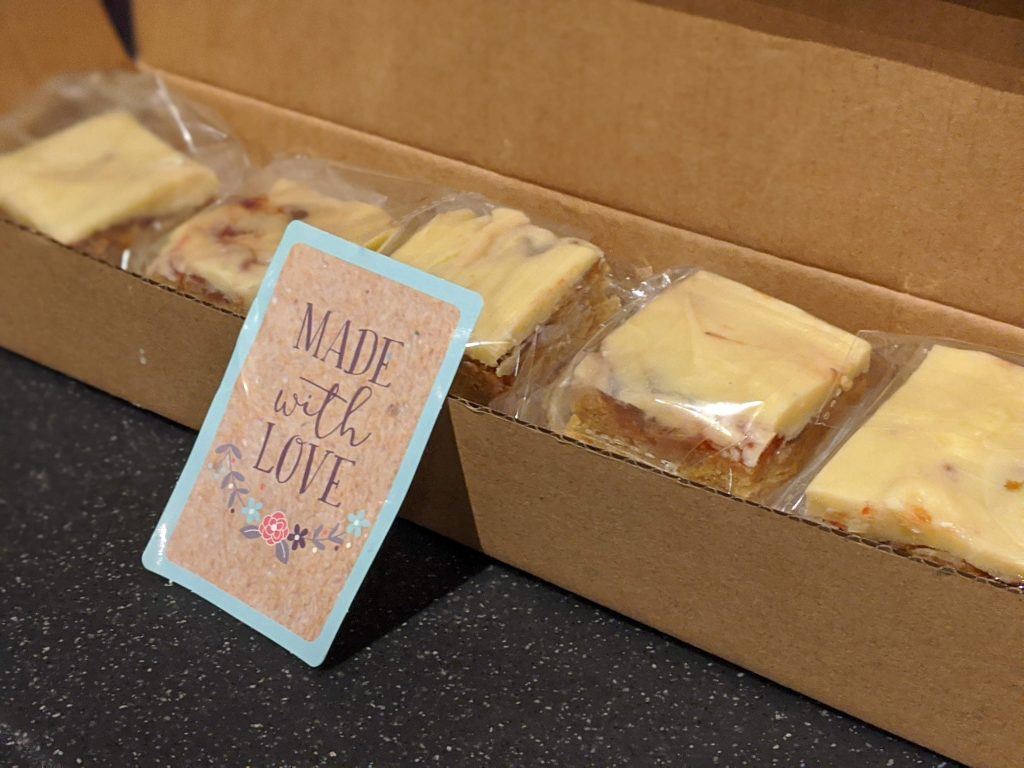 Next up, I need to think about what to bake & give away in March!