My Niece, Amber, Wanted a ballerina cake for her sixth birthday. I got it in my head that pink ruffles would be the way to do this… how much did I regret trying these when the icing kept dropping off the cake?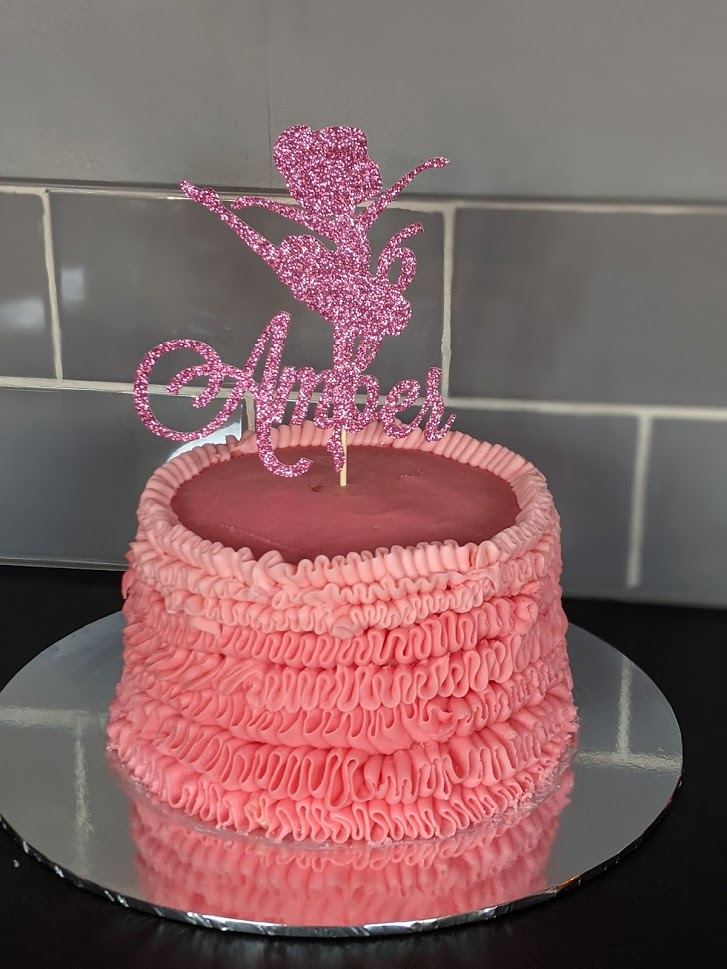 I suppose the plus side is that when I am not a professional and I am not getting paid, I don't have to worry too much when things go wrong.
Another birthday treat was some chocolate cupcakes made for my sister in law's birthday: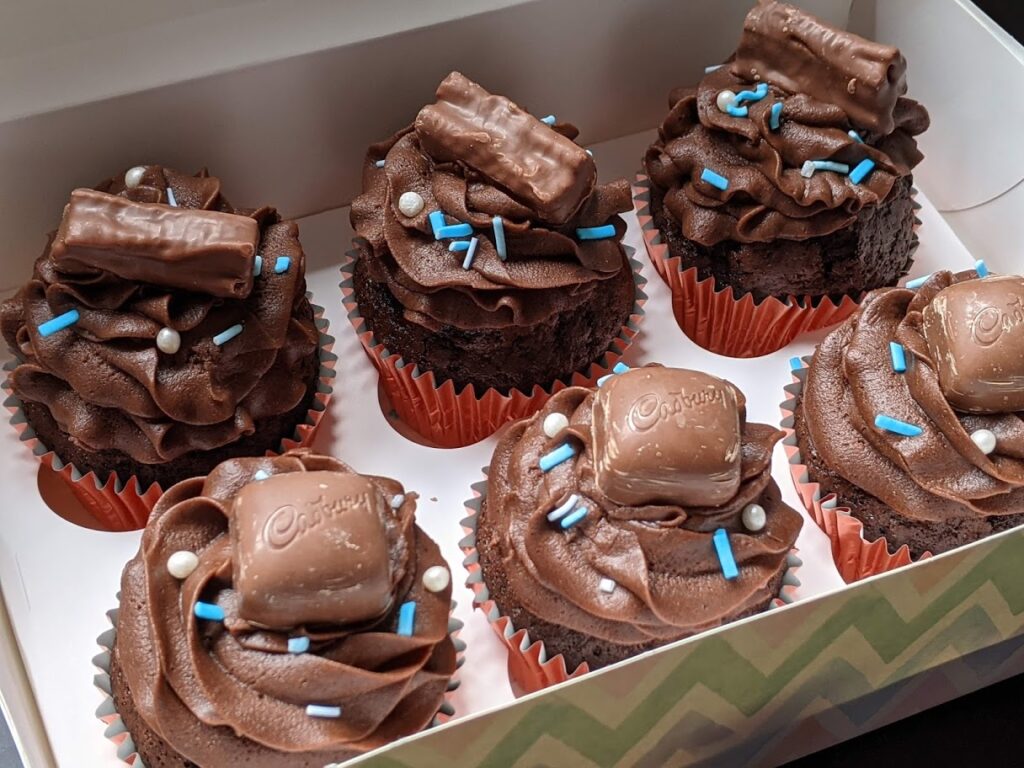 Nothing overly exciting for these – chocolate cake with chocolate buttercream. I chucked some Cadbury Miniature Heroes on top and some blue sprinkles to bring some colour.