The final cake post today was a cake I did for my friends' daughter's first birthday. A "Hey Bear" themed cake…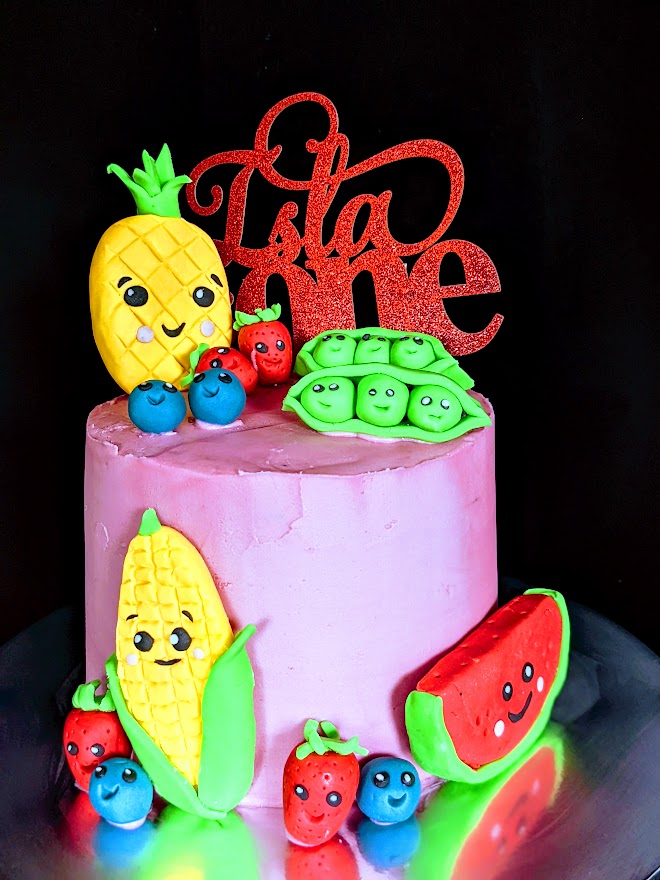 I had never heard of Hey Bear, but looking it seems to be Sensory videos for babies of cute looking fruits & veg dancing to music. Queue the idea of making some of these from fondant to adorn a basic cake.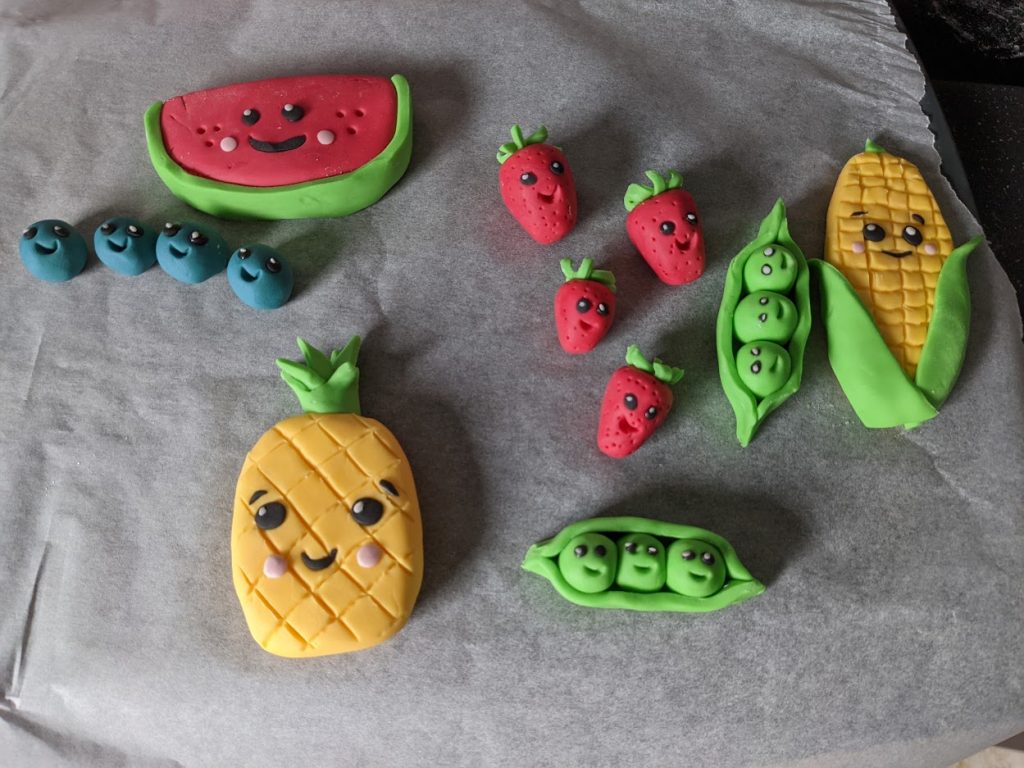 Simple in idea, but the execution was a tad more difficult due to the intricacies of the detail on each. That said, I was happy with how they turned out!
The cake went down well too – I was sent a pic of the very little cake left: