I had a request to make an "autumnal carrot cake" and this was what I made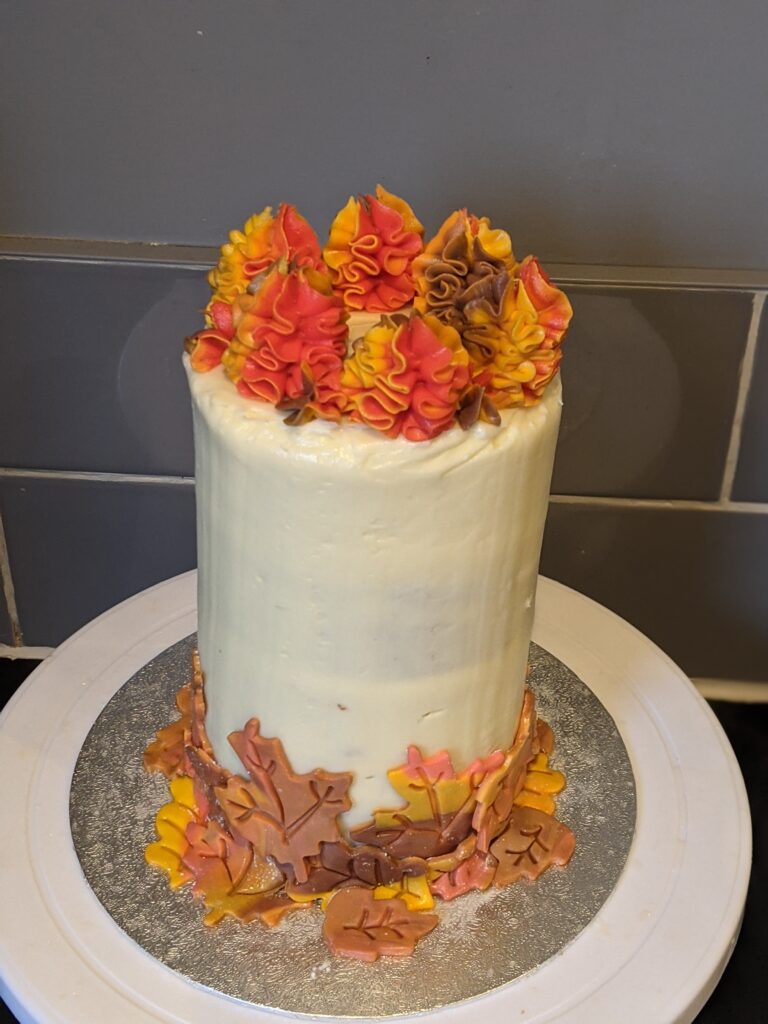 The cake was a carrot cake recipe taken from Chelsweets, though I only used half the amount on her site. It was a good cake!!
The cake was stacked, and iced with cream cheese frosting, and I coloured some fondant to cut out the leaves (with a plunger set from Amazon).