I feel really into Halloween this year. I've got plans to carve two bulldog pumpkins (One for work and one for home) and I've just spent today decorating mini pumpkin cakes made from mini bundt cakes.
Yesterday, we went to our friends' house for a Halloween gathering.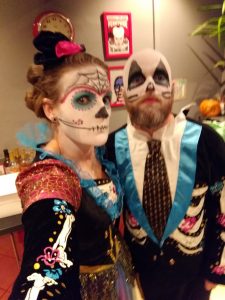 Although we went Day of the Dead style (thanks to some half price outfits purchased last year), they had a "mad science" theme so I decided to have a go at making a brain cake.
I started earlier in the week by baking some vanilla cake layers and dyed them with red food dye. I had ran out of gel colour though and had to resort to liquid – this resulted in pink cakes and not red. I covered in a buttercream coating, and shaped it as best as I could work out freehand…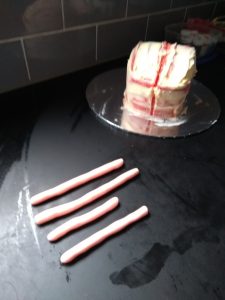 I used fondant (dyed ivory and pink) to make the "brain tissue". I then just attached it in swirly patterns to make my brain.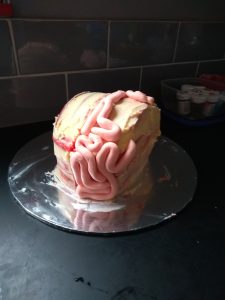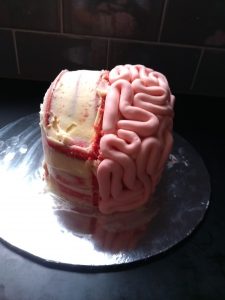 After completing the first half of the cake, I continued the "twizzling" with the other side of the cake until it was fully covered.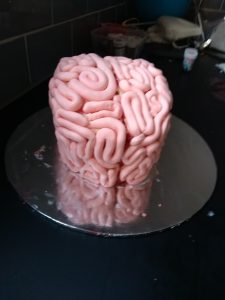 To finish the cake, I covered it in a seedless strawberry jam which gave it a shiny, bloody glaze: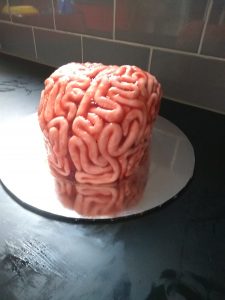 Everyone told me that it turned out well – I was really impressed with it as it was quite a low effort cake!