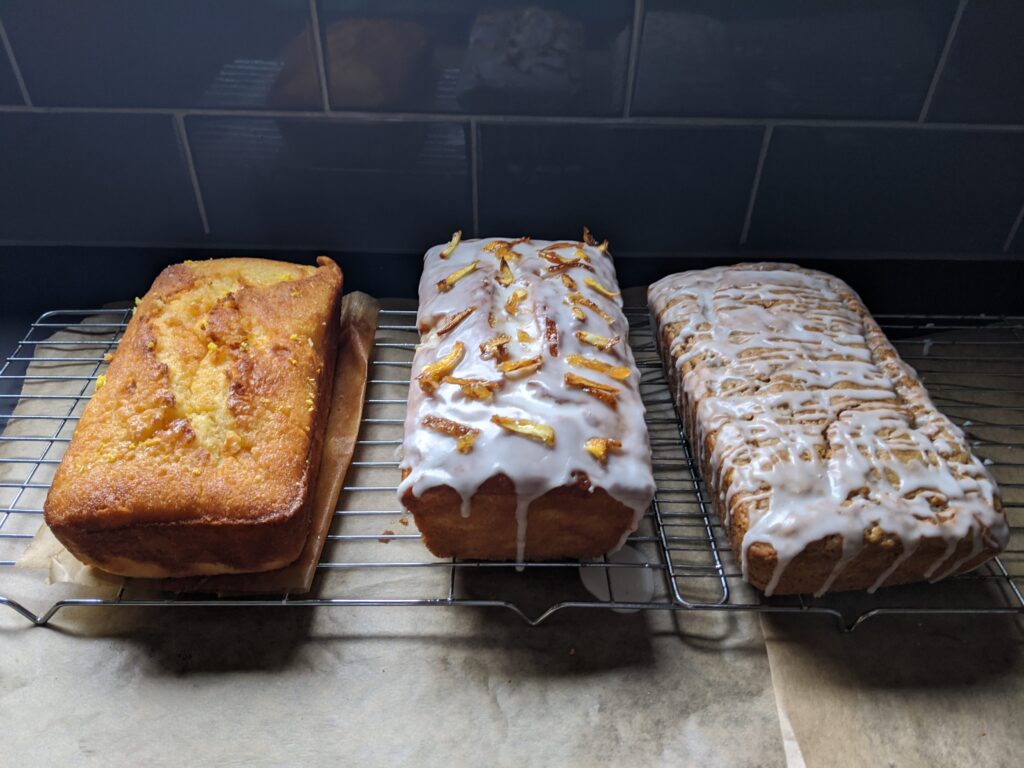 I was trying to keep myself busy a few weeks back to distract from feeling sad (one of my friends had died and we had been to his funeral). This resulted in me spending a Saturday afternoon in the kitchen baking up some random loaf-cakes. I didn't originally plan on making three cakes, I just got carried away again.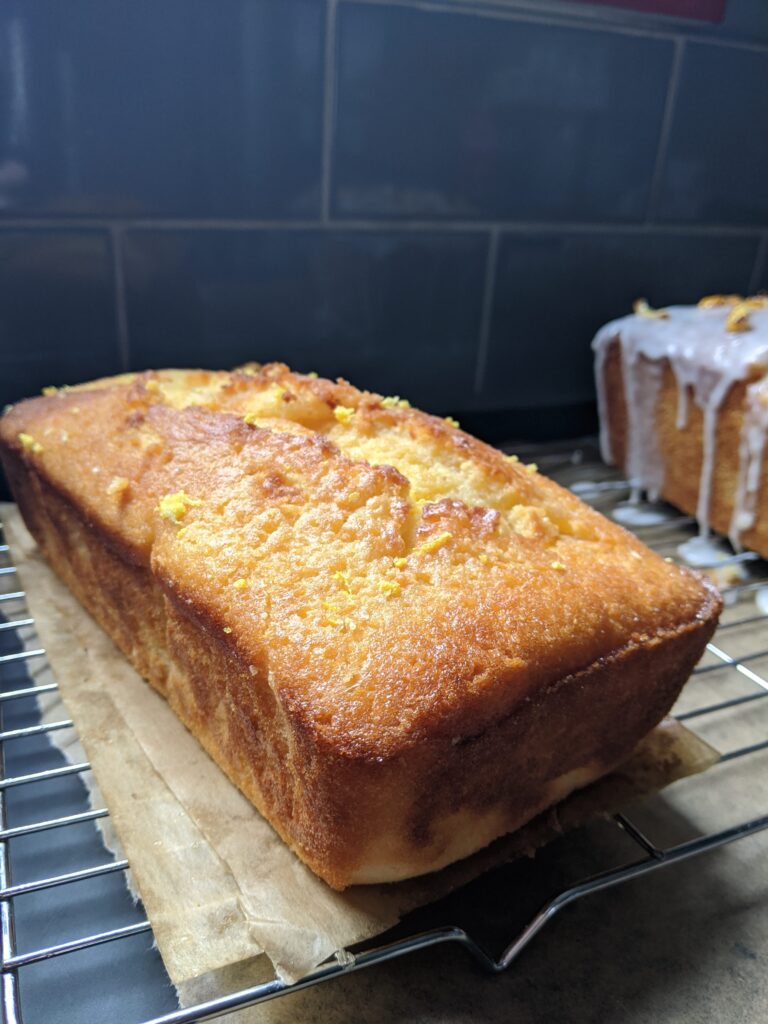 The first cake I made was a lemon + gin pound cake. This is made using equal weights of egg, sugar, butter and flour, and then adding gin and lemon juice to the mixture. Normally you can really taste the gin, but on this occasion I must have gone too easy. It's topped with a gin + lemon soak.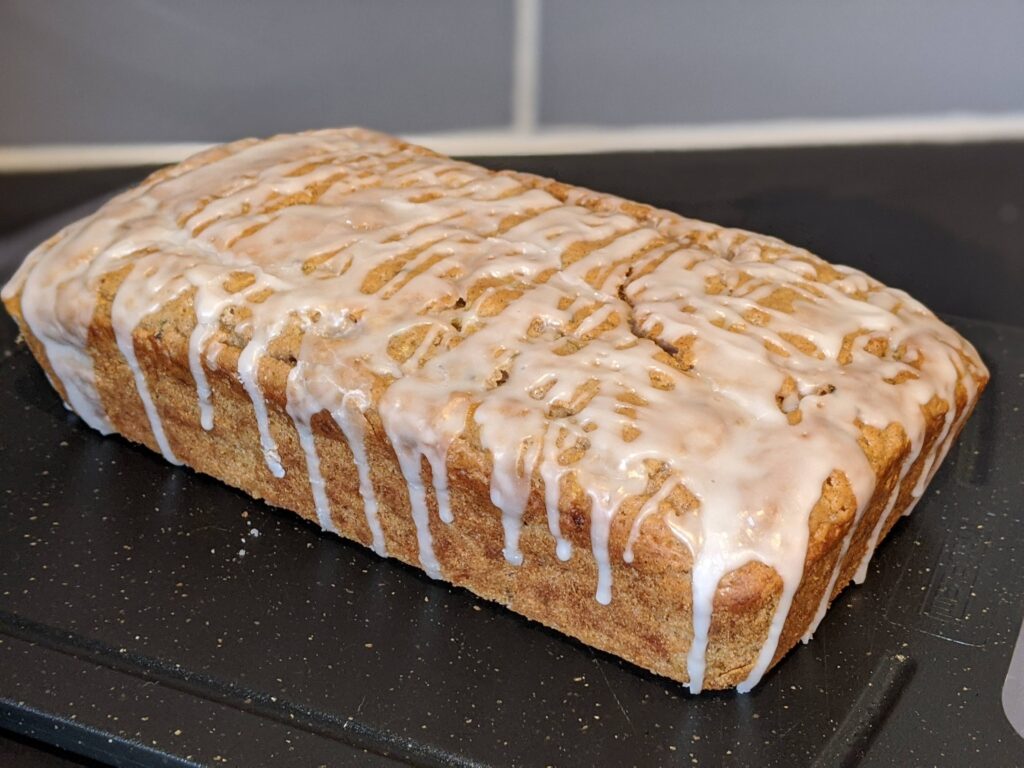 The second cake I made was a vegan cake: spiced courgette cake with a lemon glaze. This was made following a recipe from Domestic Gothess that turned out so well I made the cake again the weekend after!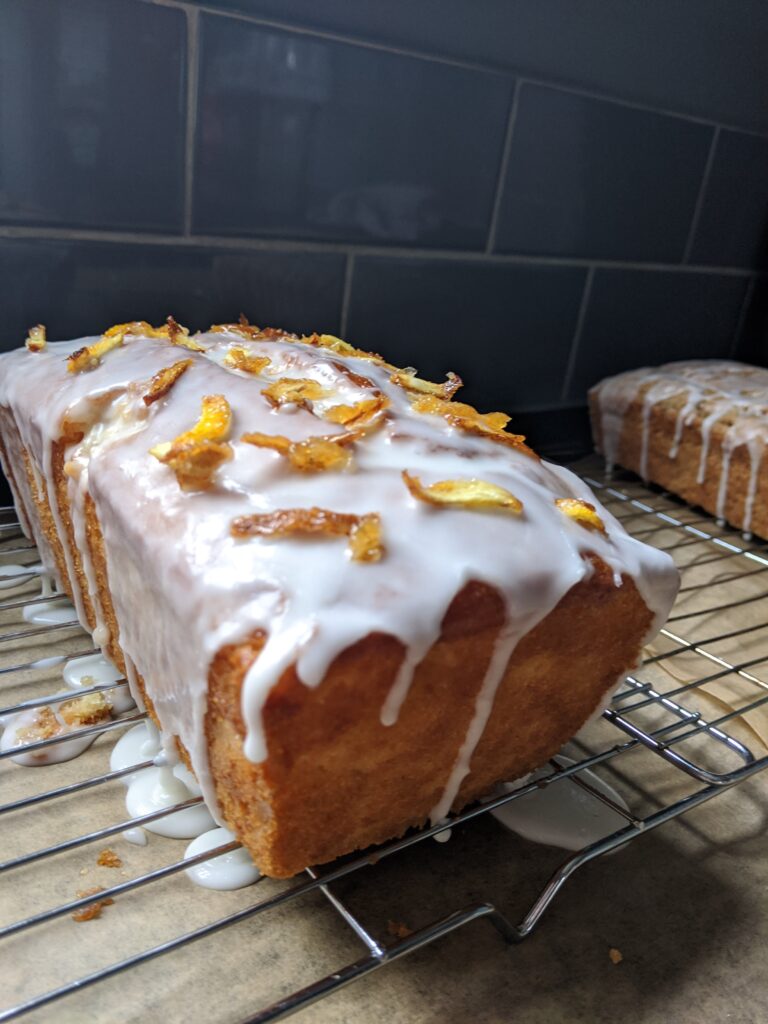 The third cake I made this day was a vegan lemon drizzle cake; again made with a recipe from Domestic Gothess
Again, this turned out really well and was very tasty!
As I wasn't ever going to eat 3 loaf cakes to myself, I ended up slicing them all up and packaging them into cellophane wrappers to send to some people in the post as a pick-me-up / thank you for their help over recent weeks. It was a LOT of cake: