It's my niece's birthday on the 4th January and she sent me a video in December asking me to please make a "Unicorn Cake with all the colours" because "I love unicorns".
I hadn't been asked to make a unicorn in well over a year, but it seems 5 year olds still like them.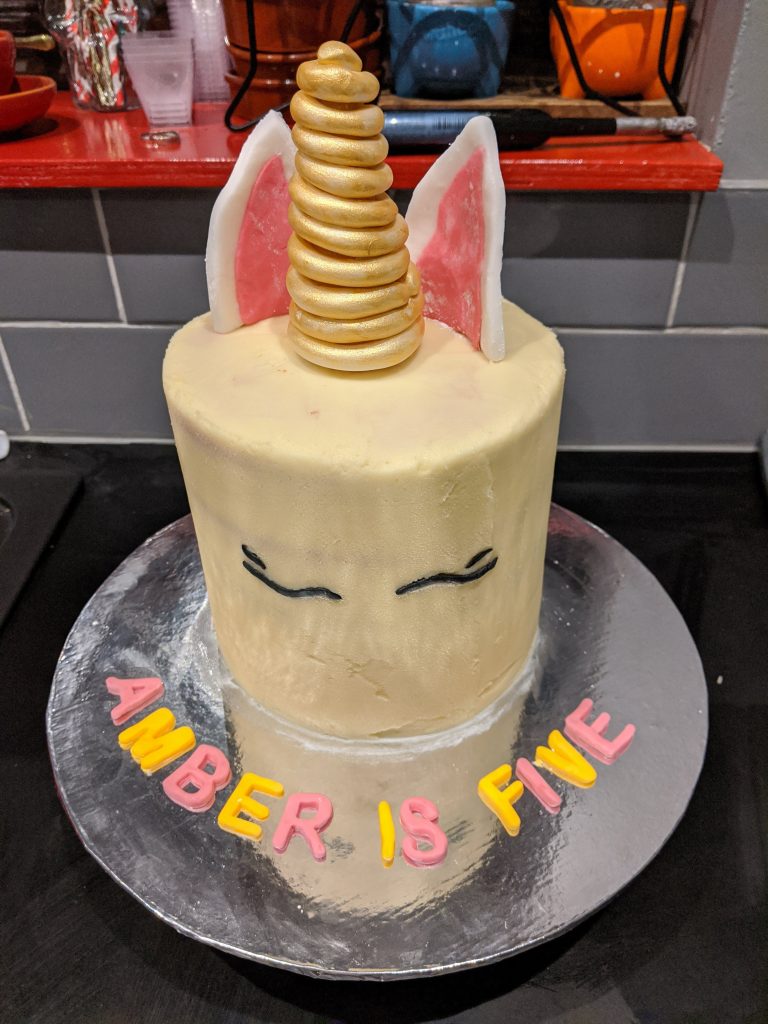 The inside was 5 coloured layers to make it rainbow-esque and these turned out a bit brighter than I thought they would be.