It's a struggle to try and pretend that everything is normal at the moment, but I still wanted to do some baking and spread some joy to people (whilst keeping my distance, of course).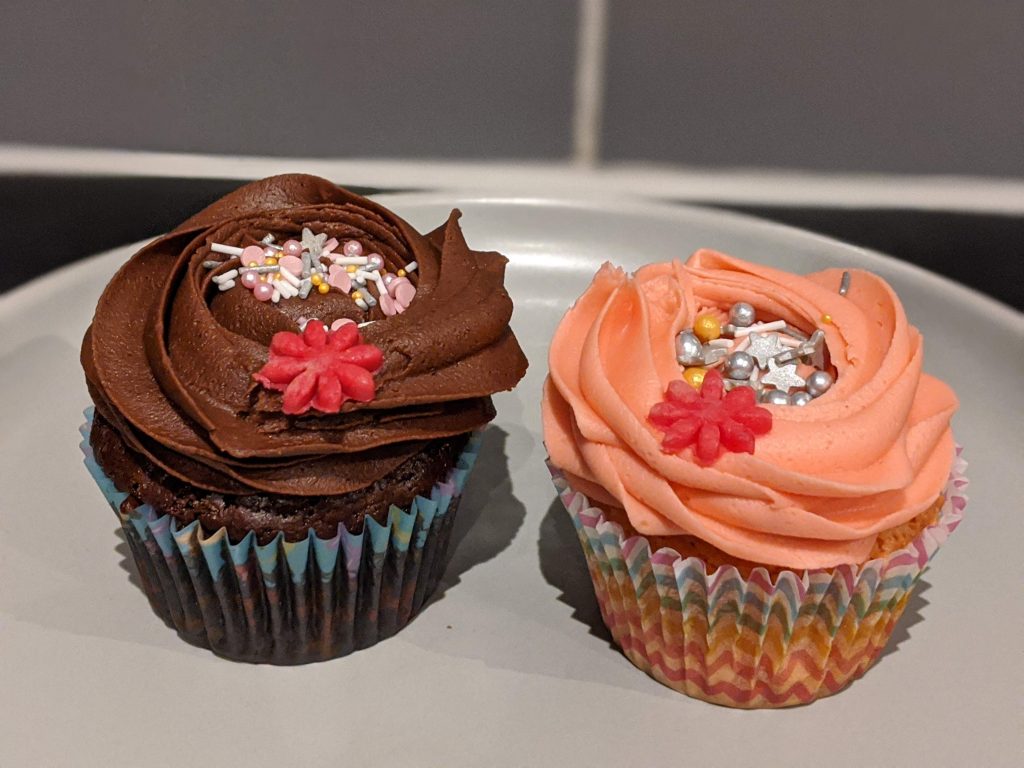 I had two people to make some cakes for and do a doorstep drop & run (cakes on doorstep, knock on door, run away).
The first batch I made were Red Velvet Cupcake Baileys cupcakes. This was made using the limited edition "Red Velvet Cupcake" Baileys, and resulted in some pink cakes (no food colour used, this was solely the colour of the Baileys).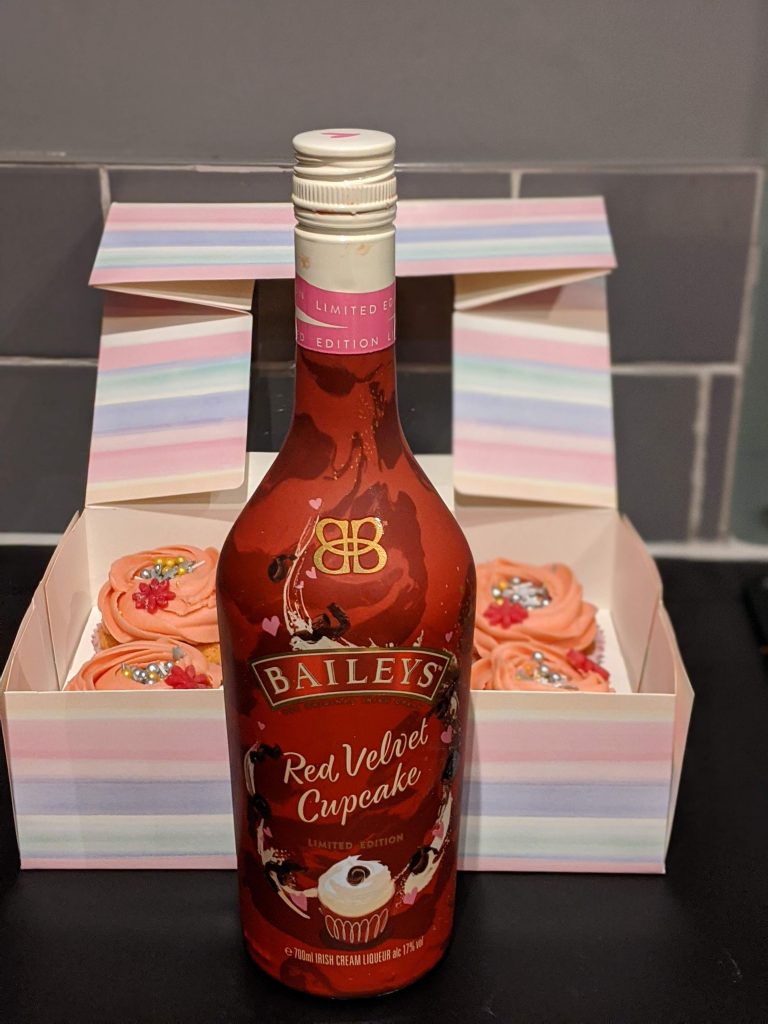 FOR THE CAKES
1/4 Cup Butter
1/2 Cup Sugar
1 Egg
1/4 Cup Baileys (red velvet)
1/4 Cup, + 1/4 of the 1/4 cup Self-Raising Flour
1/4 Cup + 1/3 of the 1/4 cup Plain Flour
FOR THE ICING
1/4 block butter
Red Velvet Baileys
Icing Sugar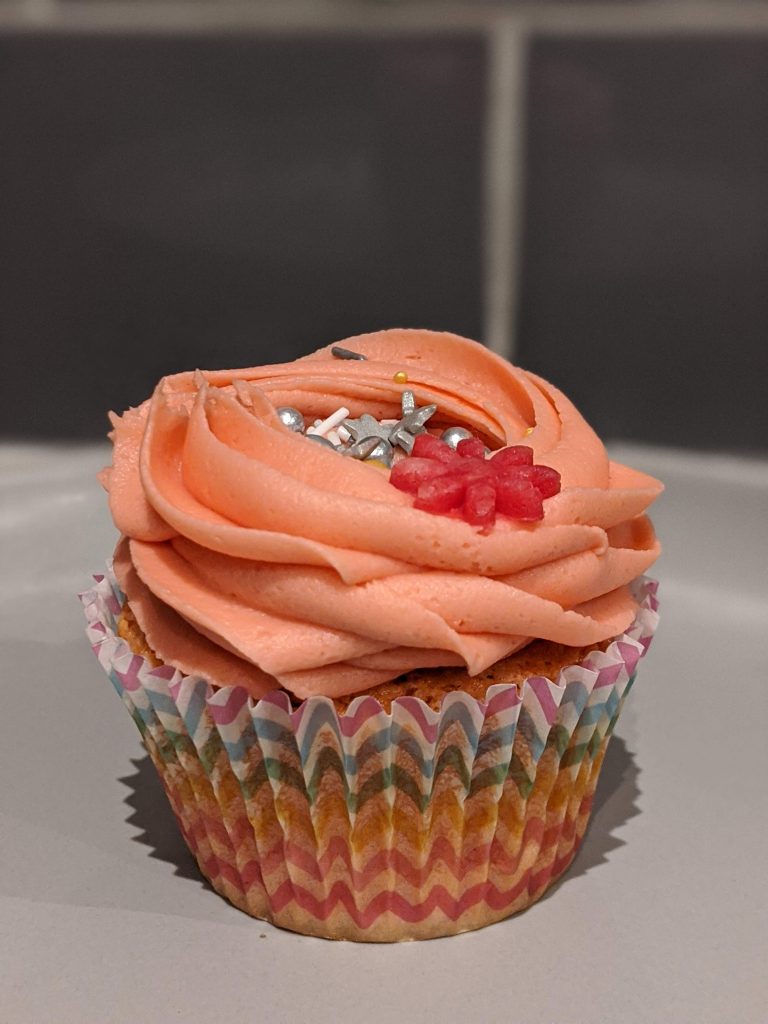 The second cupcakes were for my Sister-in-law and these ones were chocolate cake with chocolate buttercream icing.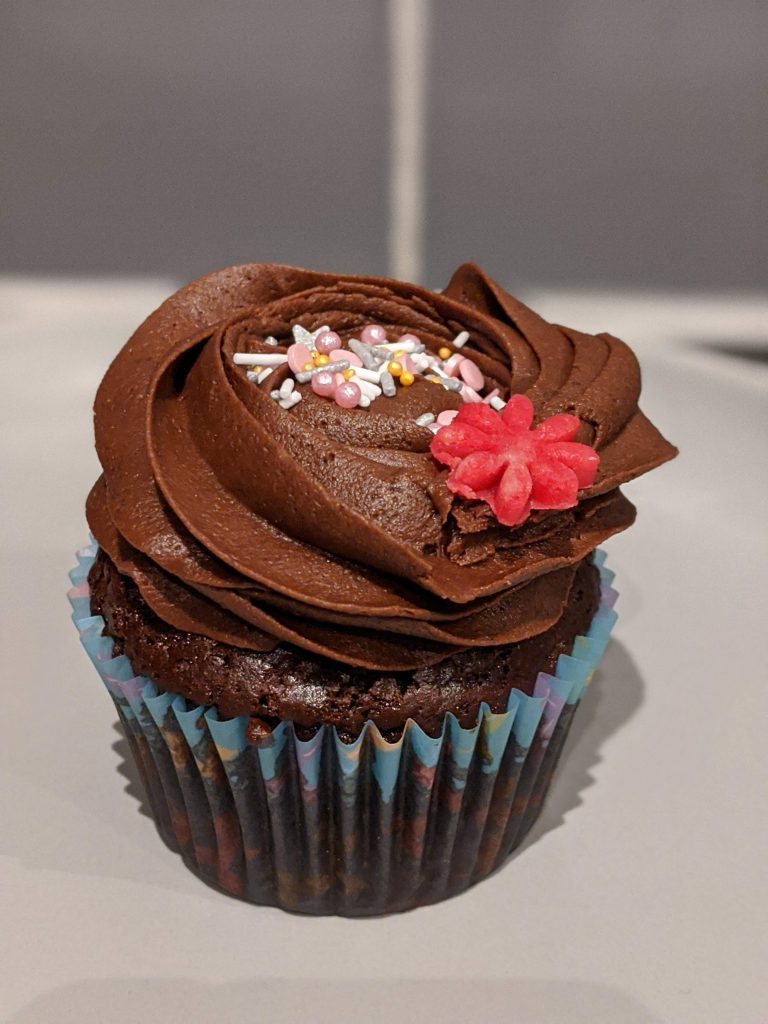 For the Cakes
1/2 Cup Sugaer
1/2 Cup Plain Flour
1/4 cup Cocoa Powder
1/2 tsp Baking Powder
1/4 tsp Baking Soda
Pinch Salt
1 Egg
3 Tablespoons Milk
2 Tablespoons Vegetable Oil
1/2 tsp vanilla
1/4 Cup Coffee
For the Buttercream
1/4 block butter
Cocoa Powder
Icing Sugar
Milk