One of the girls who I used to play Roller Derby with got in touch with me earlier in the summer to ask if I'd be willing to make her son's first birthday cake as she had always loved my cakes (what a nice compliment!). I can be fussy when it comes to making cakes as I don't usually like using fondant – at least not to cover cakes.
She asked for chocolate cake, with something jungle themed. went for this: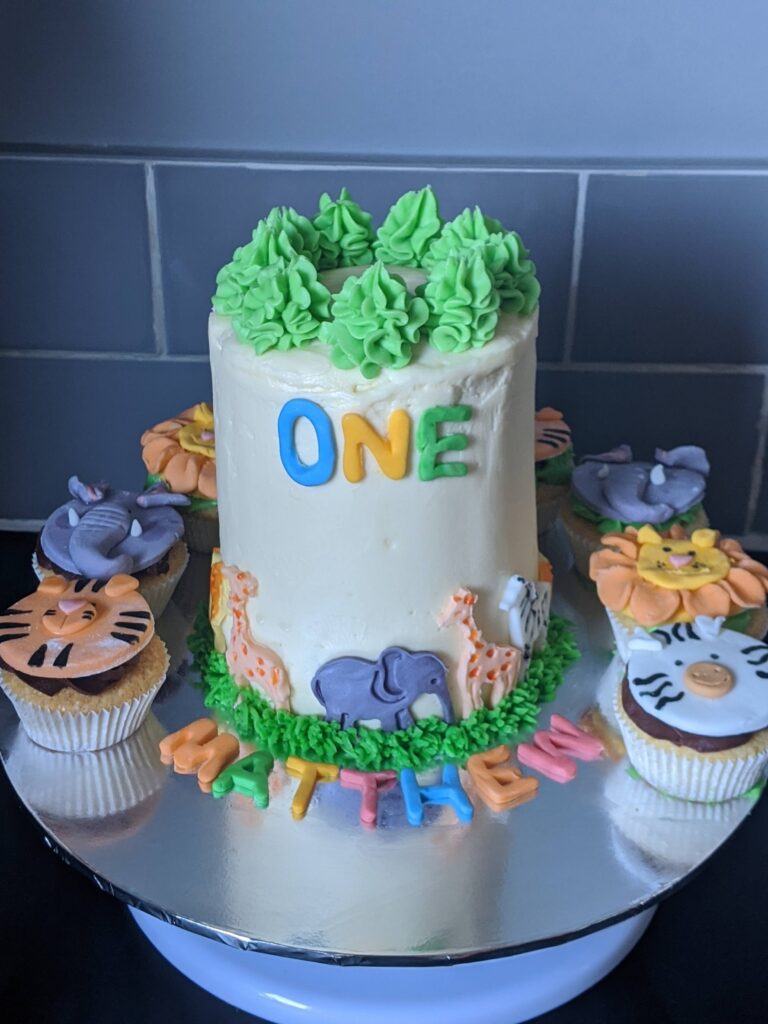 The cupcakes were made to have little animal cake toppers on, which were a tad easier than icing a full cake in fondant. I was happy with this one, although I couldn't get the buttercream quite perfect. I need to buy a new cake scraper to see if a metal one works better than plastic.