How is it that we've been in lock down since March, and I still feel that there's no time to do anything (aka keep this blog updated). Looking back through my photos, I've got loads of bakes that I hadn't uploaded from the last few months, so I suppose this means I'll have quite a few posts to add over this week!
First up – soft baked Pretzels!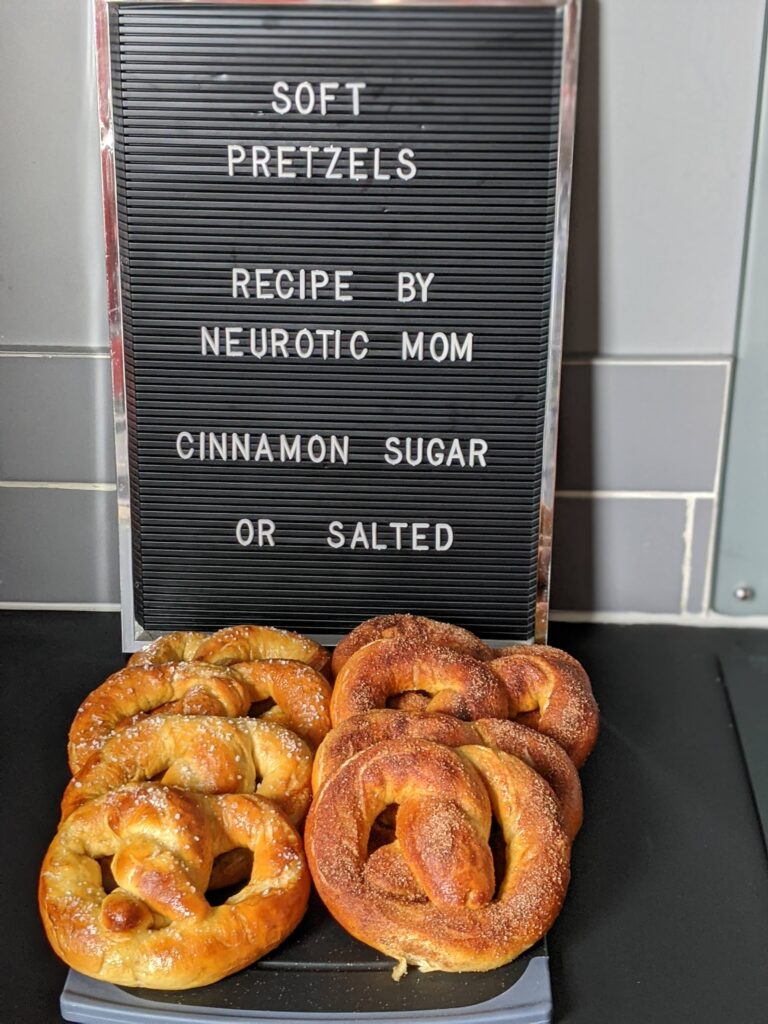 I've been following Neurotic Mom on Instagram for quite a while now. Amy adds her bakes there, as well as other channels including You Tube. I took this upon myself to follow one of her recipes by making soft baked pretzels back in May!
I usually only bake cakes, as bread seemed scary. I had some quick yeast in though so decided it was time to try some bread baking. Following Amy's video made it all really easy – and I had yummy pretzels to eat that week (including some beer cheese  I made the next day to go with the savory pretzel)