Well before social distancing and UK lock-down, I agreed to make a birthday cake for a family friend. I was adamant that I was still making the cake – and thankfully I had everything in the house that I needed to get it done.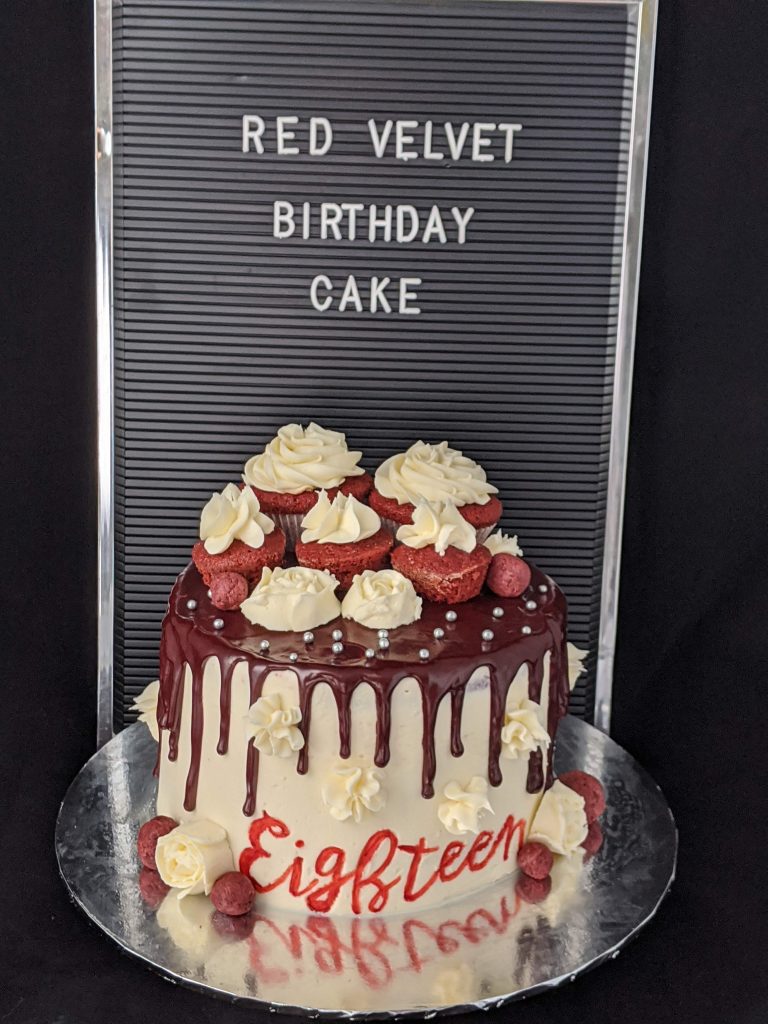 The cake was made using a recipe from Chelsweets which I made the week before and kept in the freezer until I was ready to decorate. I made enough mix to make multiple layers, as well as some cupcakes and smaller bite-size cakes to decorate.
The cake was decorated with Cream Cheese forsting (what else?) and a dark chocolate ganache drip.
I didn't actually have any cream in to use to make the ganache, so I used a method involving milk and butter instead – it worked great! I used this method and had no issues whatsoever.
Another new thing I tried was making icing roses – again, these turned out well for my first go. I didn't have a cake nail, so I improvised by using some baking paper on my cake turntable. It just about did the job!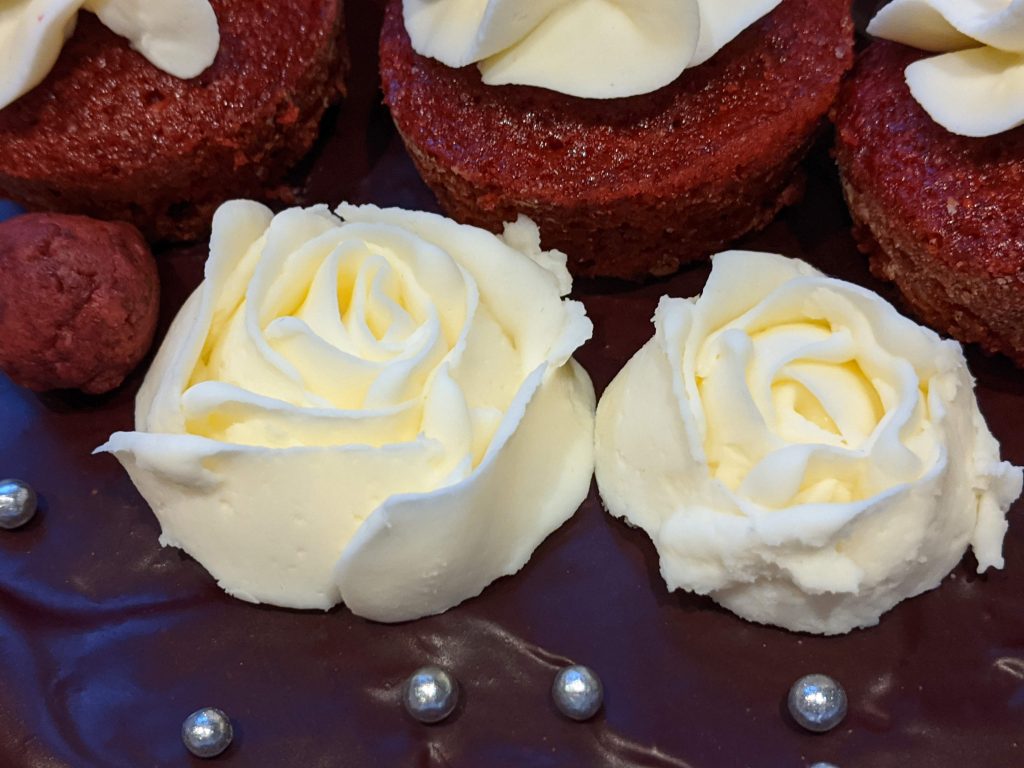 I can always find fault with a cake I've made, but overall I was happy with how this one ended up. Even more so as I didn't have to venture to the supermarket for any supplies!