I'd never actually use the "Secret Baker" name, but I laughed when someone used it when talking about January's cake.
This one was a last minute change in nomination due to a change of circumstances, but it went to a work colleague (anonymously). He was nominated because he is an amazing colleague who gives up time in work to listen to others and is always willing to go out of his way to help. Outside of work, he gives up his time to work with the Scouts.
I was told he was a fan of bourbon, so this led to a chocolate whiskey cake being left on his desk on Monday Morning: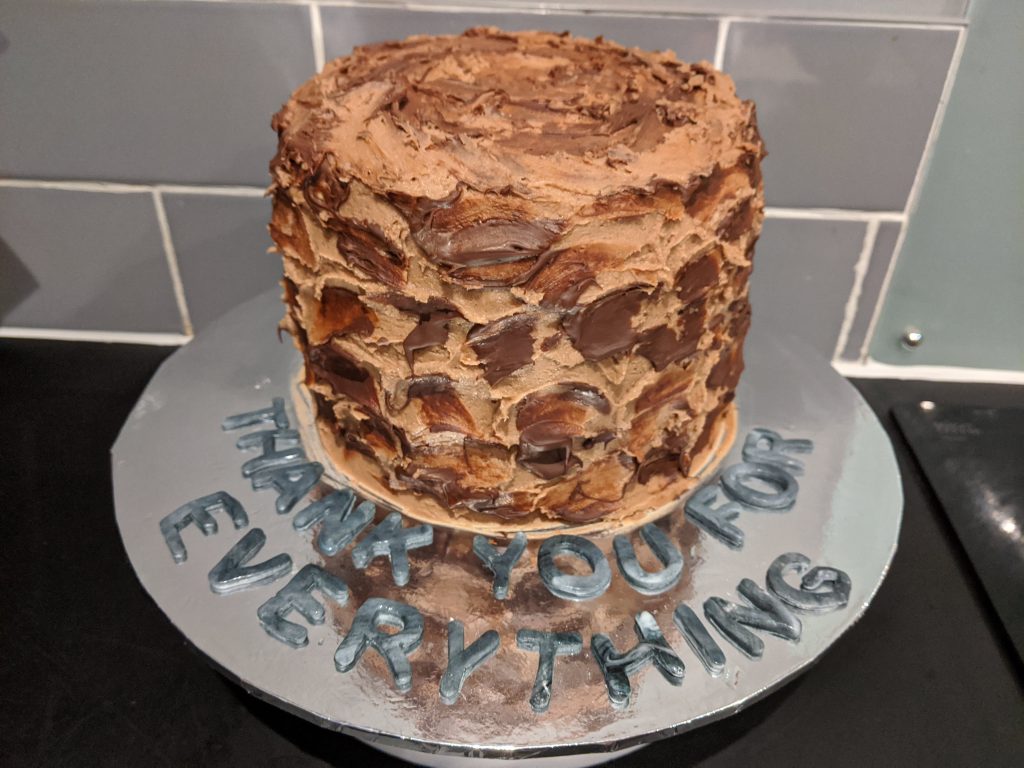 I got told that the recipient looked very confused at first, and maybe a little concerned that someone knew about his love of bourbon and work outside of work with the Scouts. Oops!
Next month I'm going to try find someone not in work to give a cake to. Watch this space!