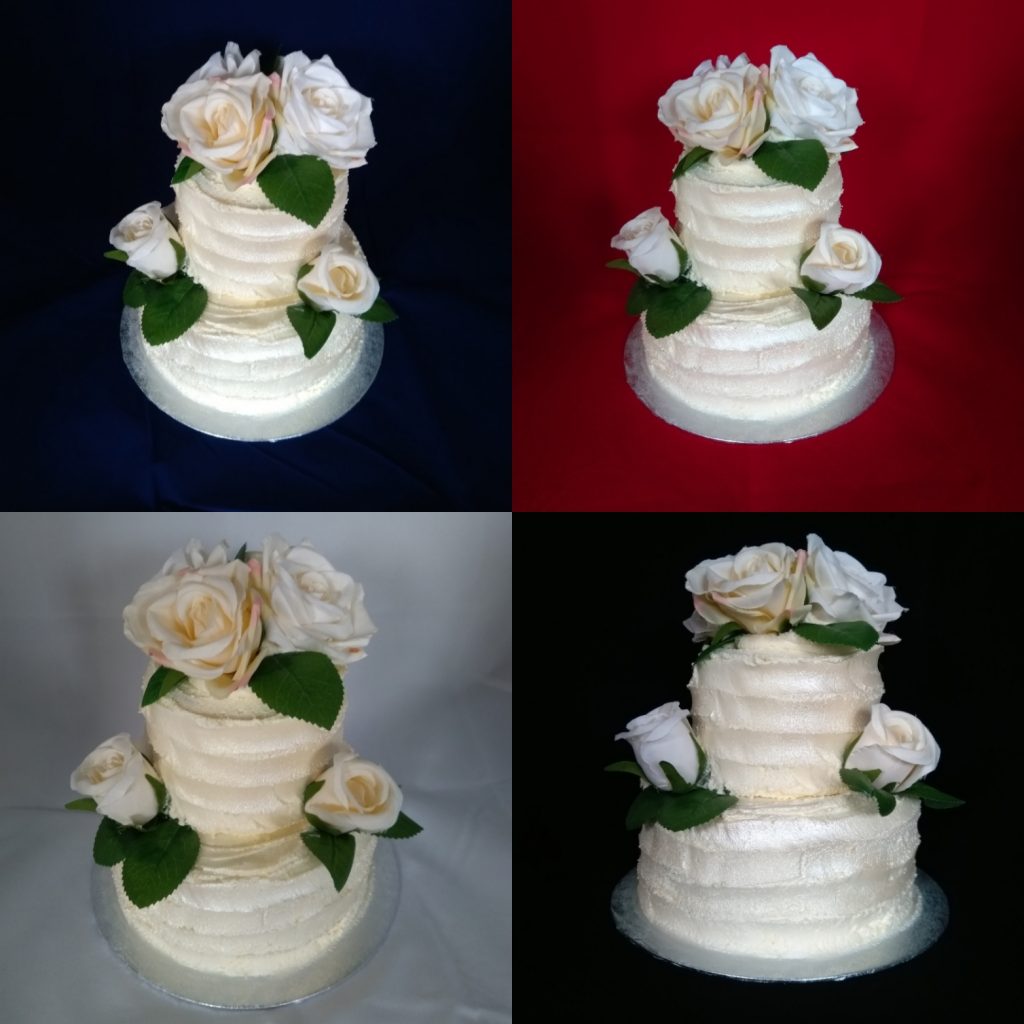 Some friends got married this week and were having a simple service with "no fuss". I wanted to make a fuss so I made them this small wedding cake. It's a basic vanilla / strawberry jam on the inside with vanilla buttercream too.
I used Wilton Whitest White to get the icing colour right, and sprayed a pearl spray on at the end to give it the shiny finish.
The flowers were just artificial ones to finish it off.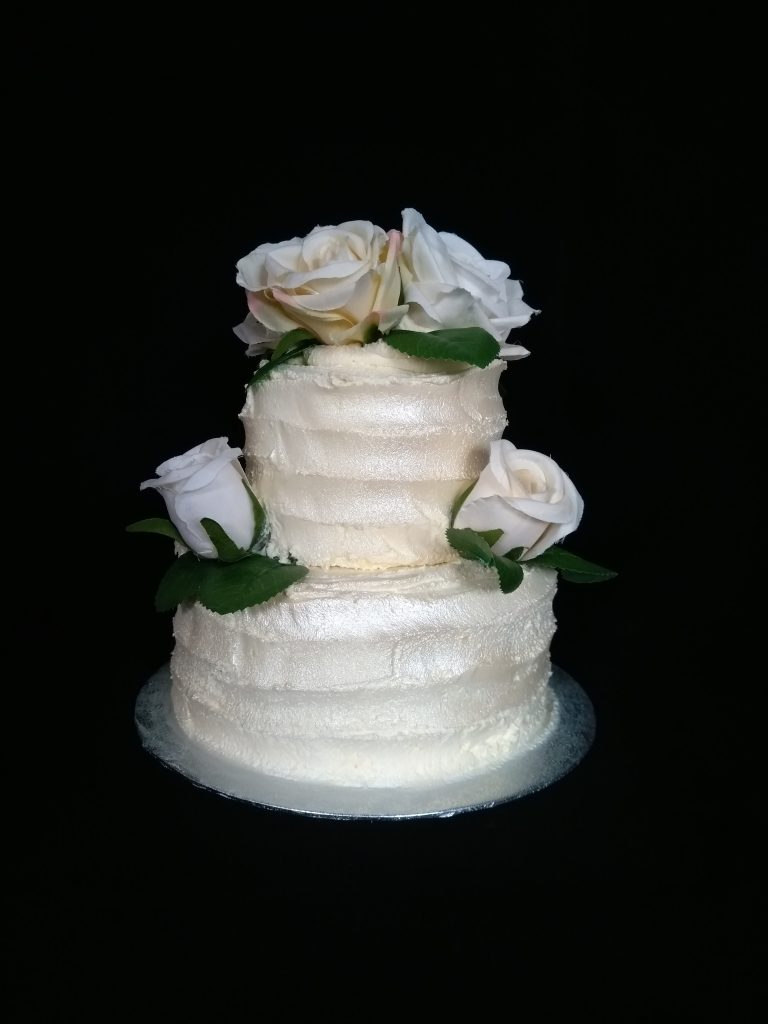 For my birthday last year, I was given a photo box thing to take photos in, but I'm lazy and so had rarely used it. I decided to use it for some shots of this cake.