This post was originally on my old website, but figured it was another good one to share on here….
In November, my parents' friends were let down by their cake maker and I got asked around a week before if I'd be able to make something for them. I could do anything – their theme was poppies as they were getting married on Remembrance Day. This was the results of my labour: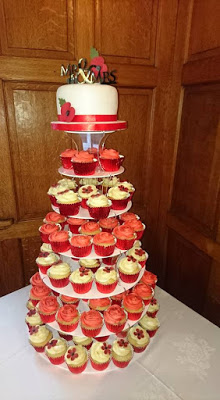 I spent most of the evenings in the run up to their wedding making things for the cake. Due to the last minute request, I had no time left to book any leave from work. I ended up making over 100 cupcakes (red were vanilla and white were lemon). I made the poppy toppers by hand cutting out and shaping fondant, and topping with glitter.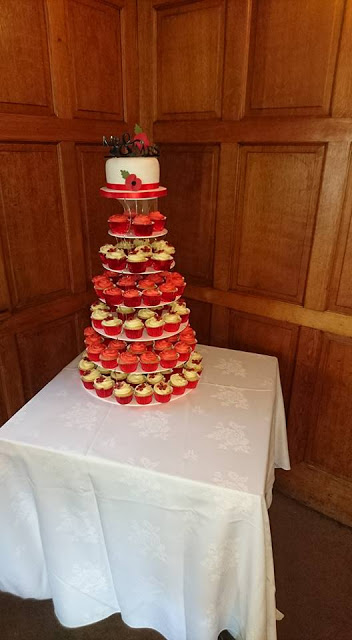 The top of the cake tower was a three layer vanilla sponge with jam and buttercream. It was not quite as neat as I would have liked, but the fondant tore three times when I was trying to decorate it, and this was the best I could manage at 10pm the night before their wedding!
It didn't turn out too bad though – and the bride and groom were very happy with the result: