My workmate finished working with us a few weeks back. Normally in the office I'd take a cake in to say goodbye, but we've all been working from home thanks to the pandemic. Thankfully, he lives quite local so I dropped a cake to him in person to say goodbye and good luck.
He had told me he liked cheesecake. I don't like making the crust though so I decided he could have the baked cheesecake layers sandwiched between red velvet cake layers: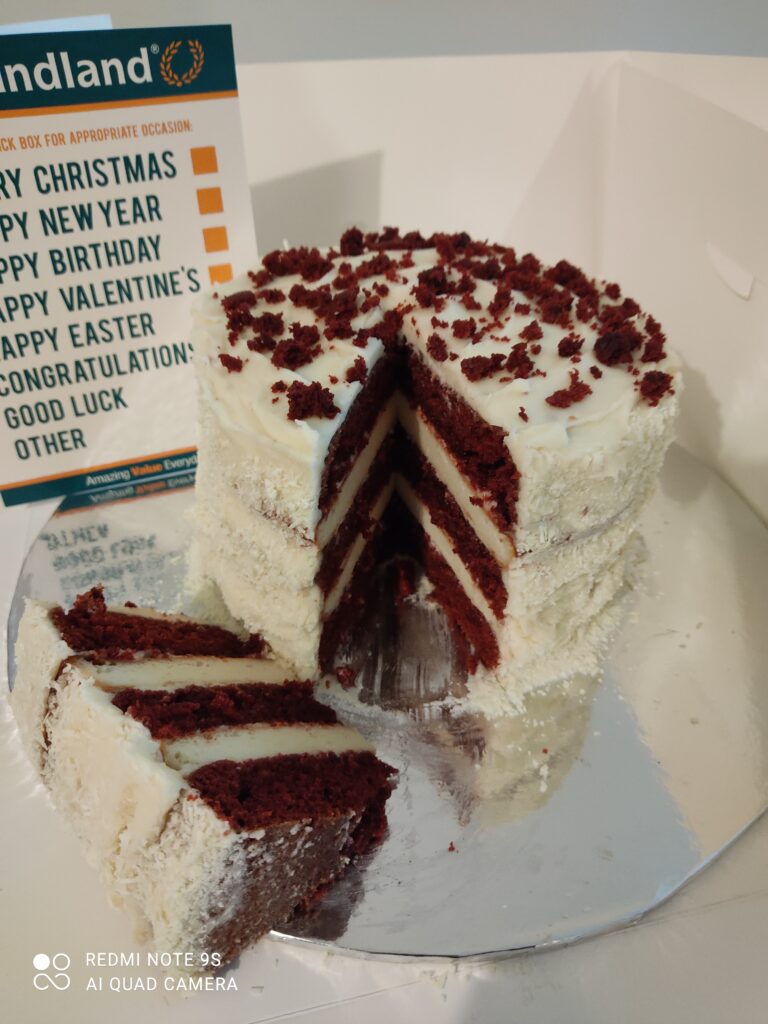 I had stacked the layers with a cream cheese frosting, which was also used to ice the outside of the cake.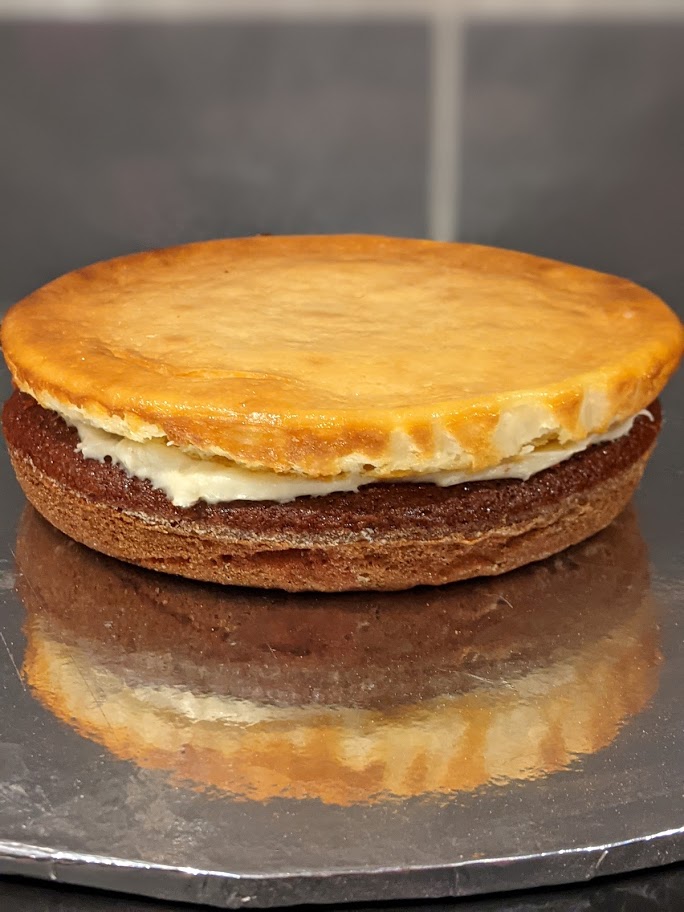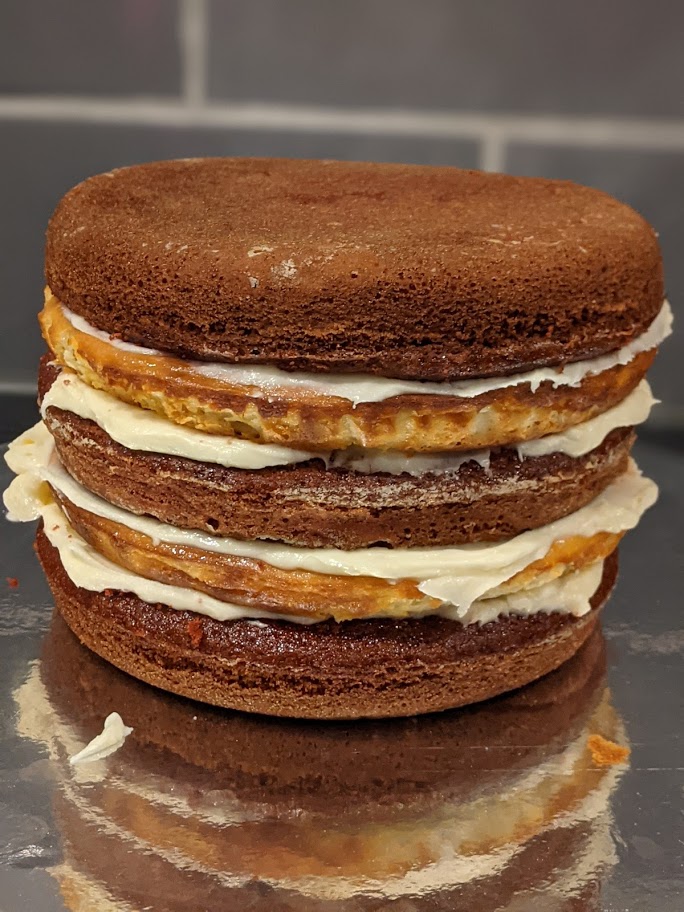 To finish the cake, I shaved some white chocolate shards to coat the outside, and topped it off with red velvet crumbs: