So far, all that I've shared are some drip cakes. I do make other things too, as the below cupcake examples will show.
I find cupcakes to be "easy" in regards to making the cakes – they are a lot quicker as naturally less cake = less cooking time. They still look good though if you put the effort in.
Eid Cupcakes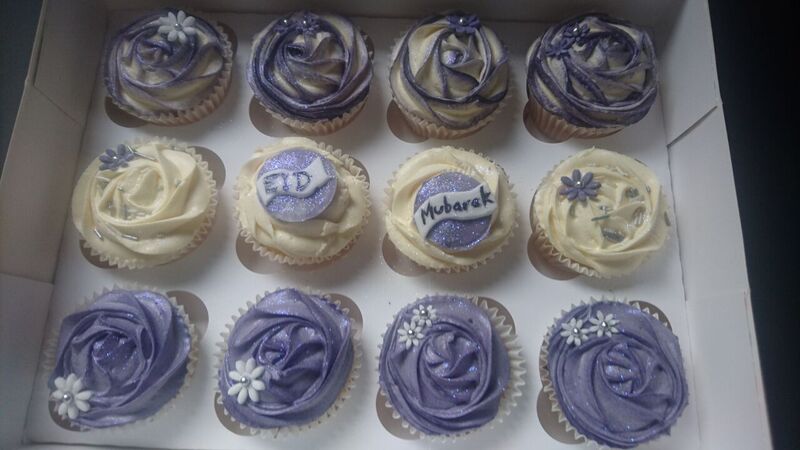 I made these for our neighbours to wish them Eid Mubarek.
Rose Swirl Cupcakes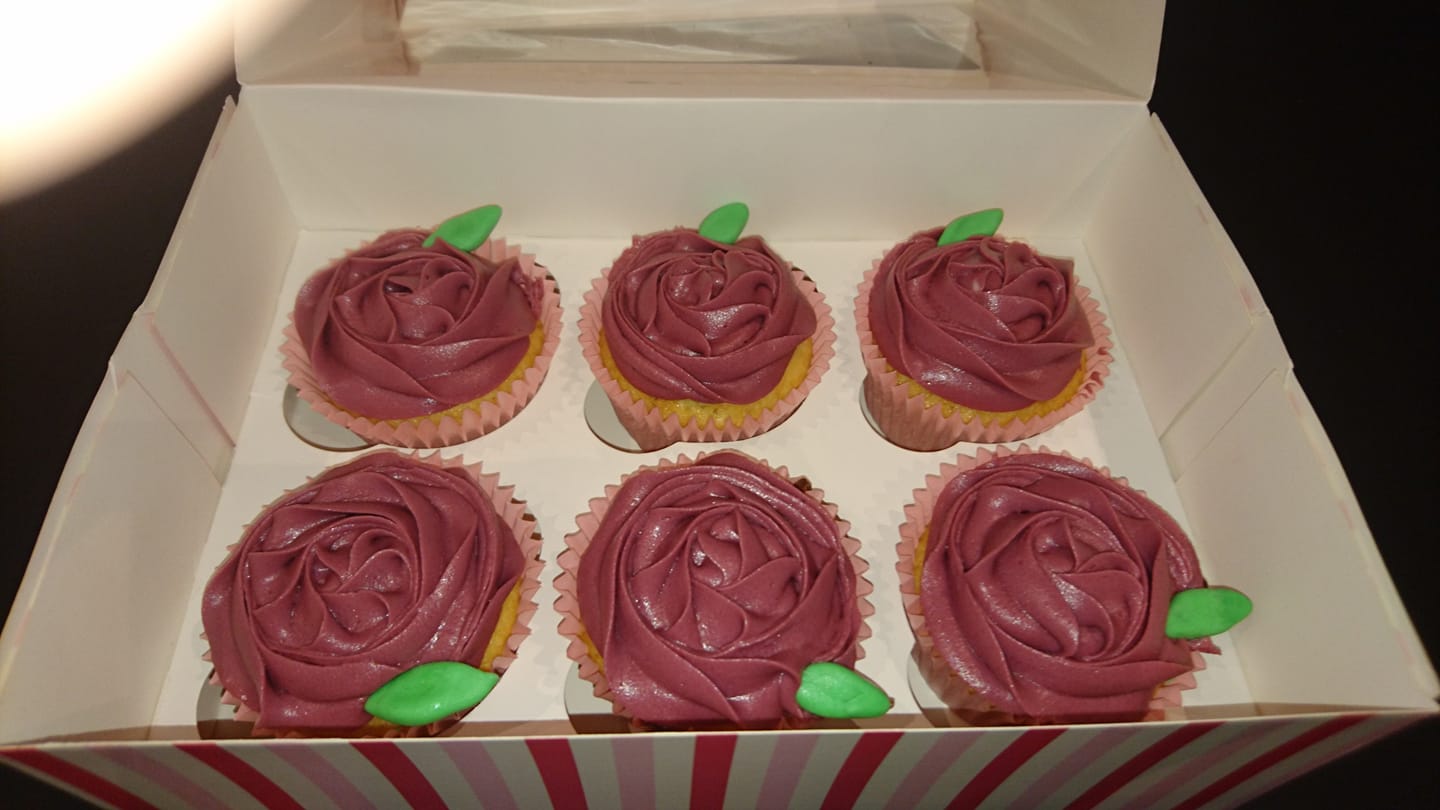 I don't recall why I made these, but they weren't the best rose – swirls I've done. I think the icing was a little wet on these ones.
Oreo Cupcakes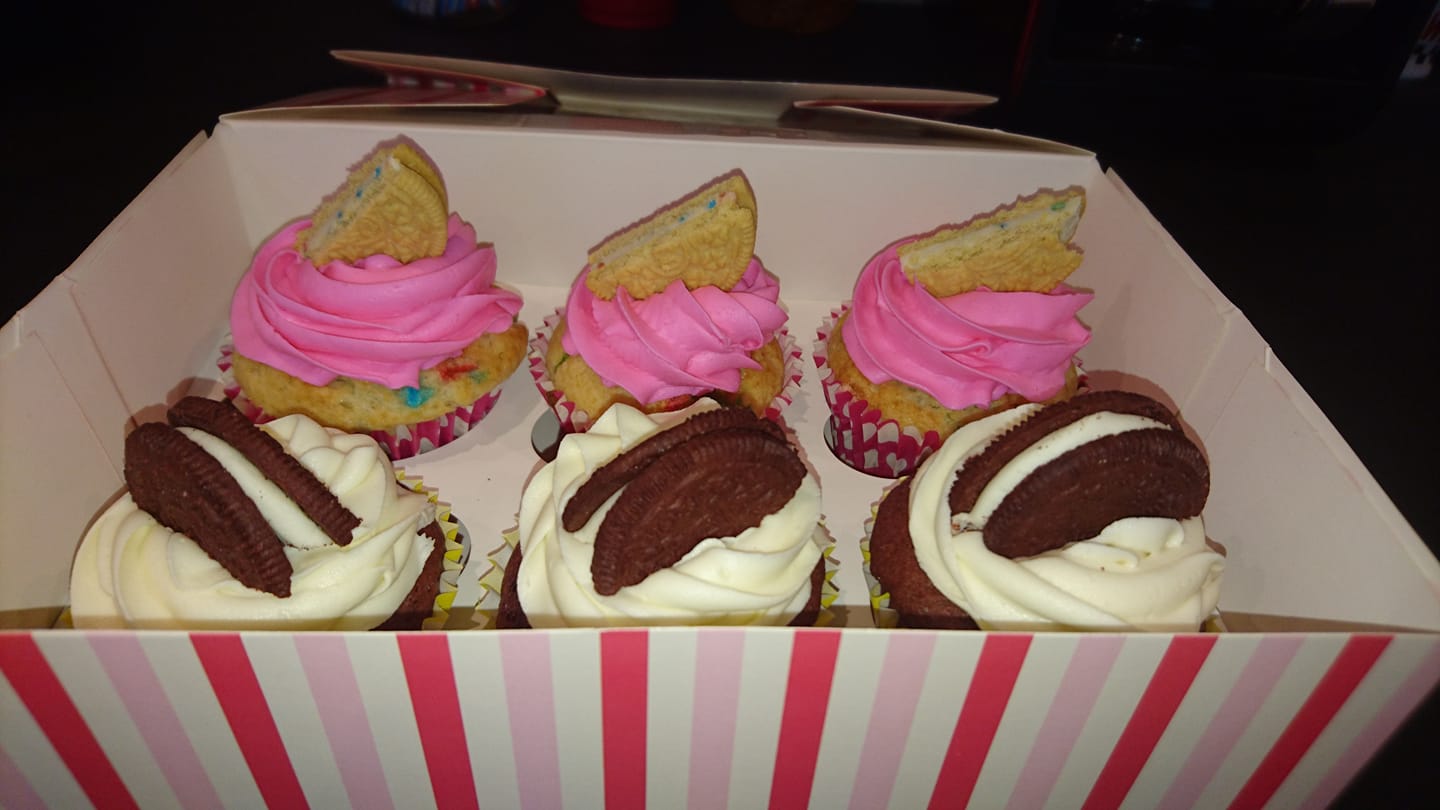 I made these after we moved house two years ago. I was desperate to get baking to feel "normal" and these were a quick and easy bake. Funfetti cakes with pink icing & funfetti Oreos, and then red velvet cupcakes with cream cheese icing and red velvet Oreos
Thank You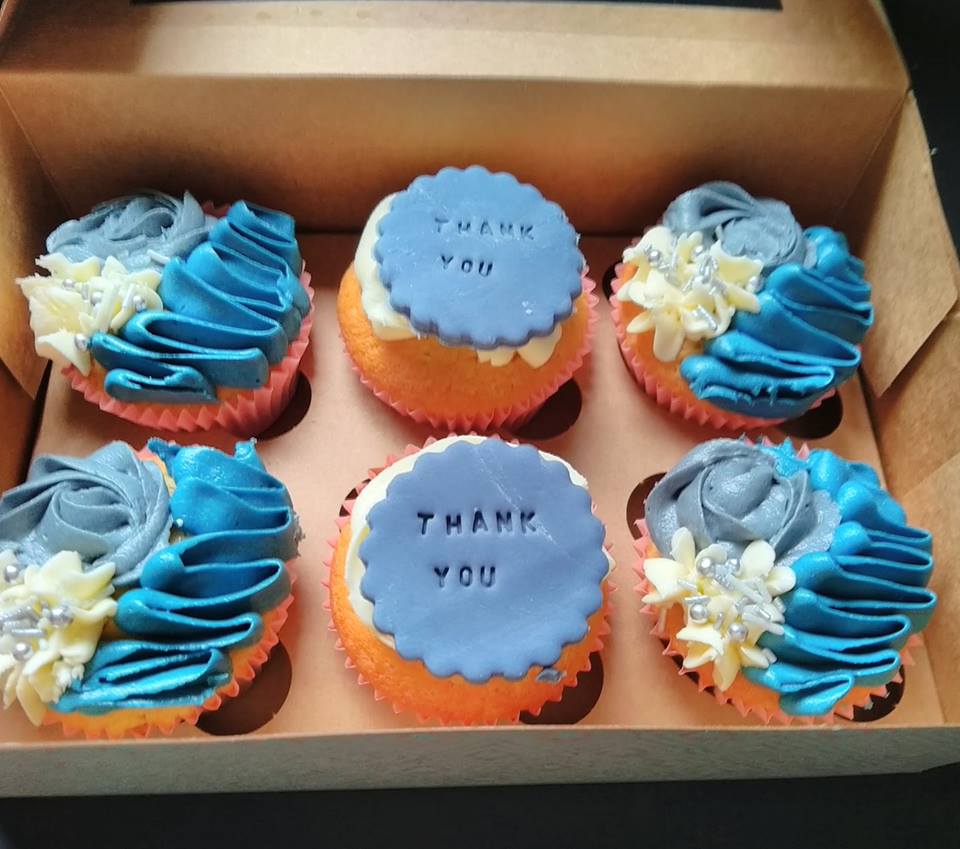 I made these to thank some neighbours for their help when bad winds blew our fencing down. The style was inspired by an amazing Instagram baker – Cakes n Sprinkles
Chocolate Peanut Butter Cupcakes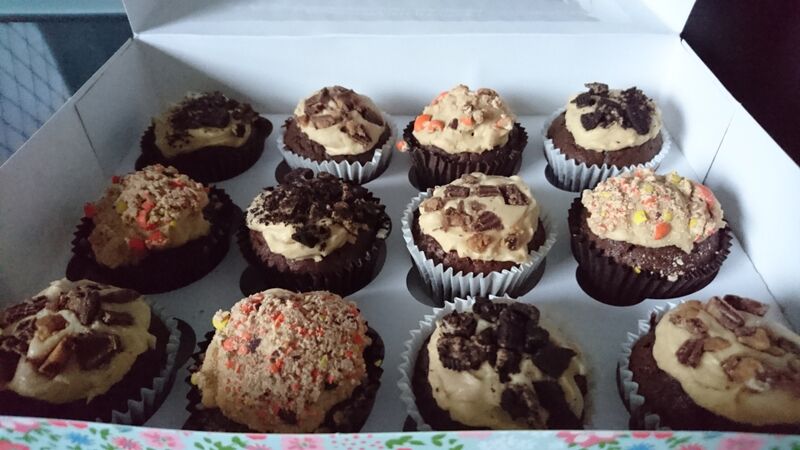 These were for my friend's birthday. Chocolate cupcakes, peanut butter icing, and various Reeses sweets on top!