I was asked to make some cupcakes for the 90th birthday of a workmate's mother. 36 cupcakes requested: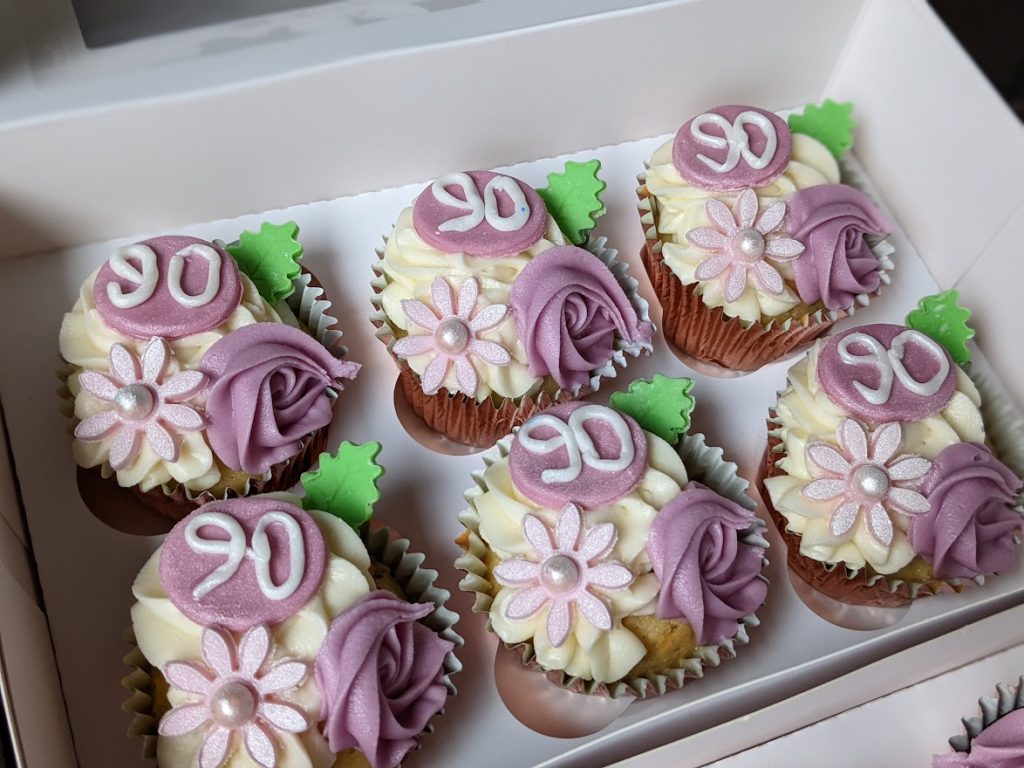 The flavours I made were:
12 x vanilla
12 x Lemon
6 x Chocolate
6 x Banana
I made the toppers a few days before. They were made from fondant and sprayed with a little bit of pearl lustre spray to give them the glittery finish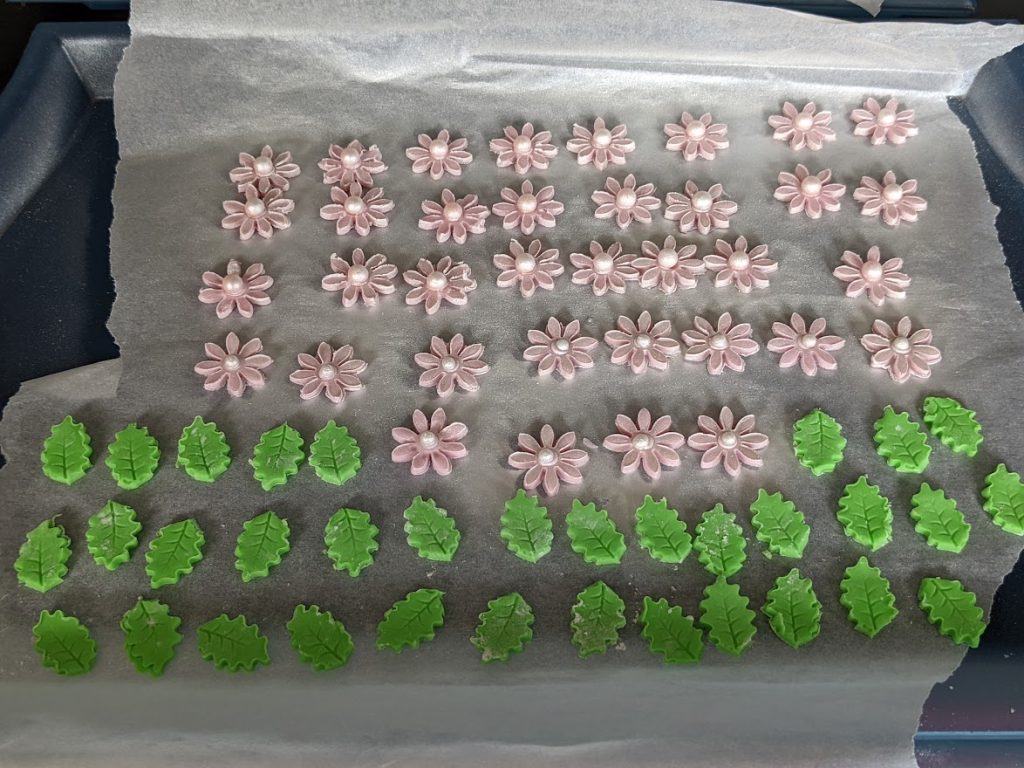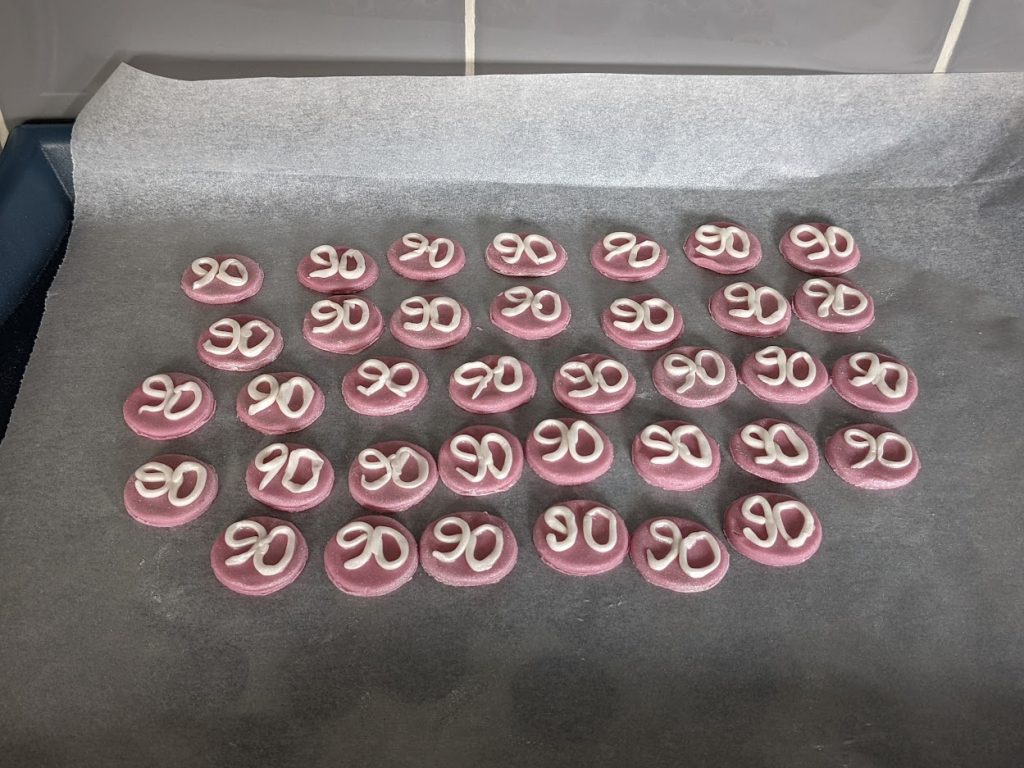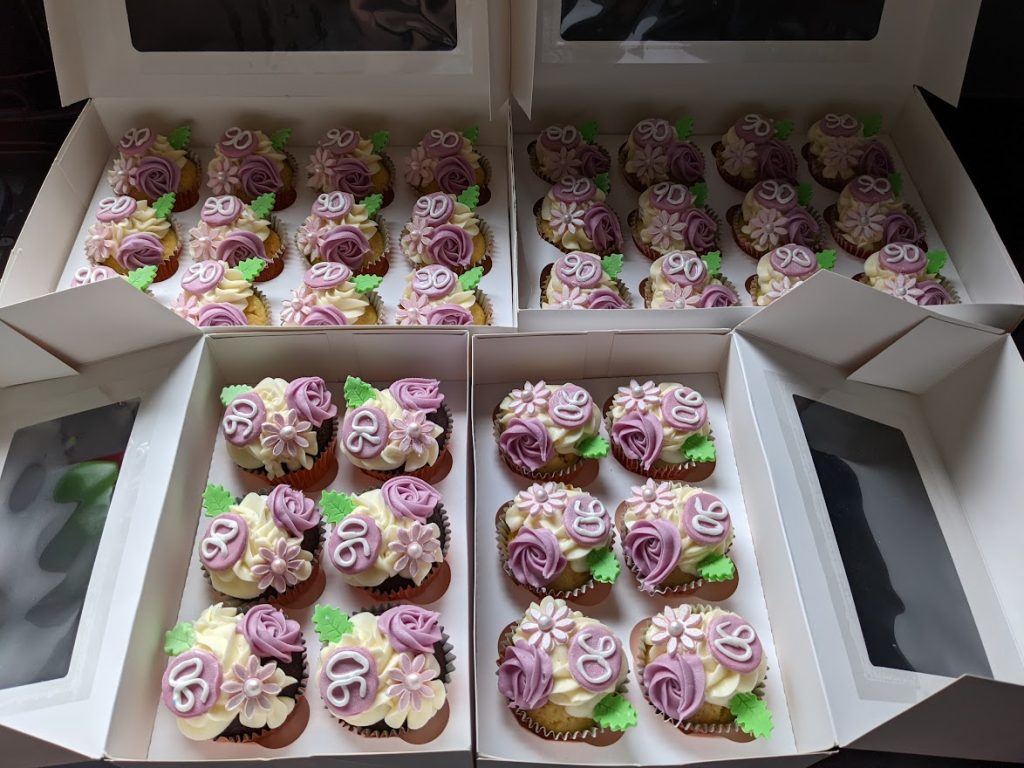 I was happy with how they all turned out!