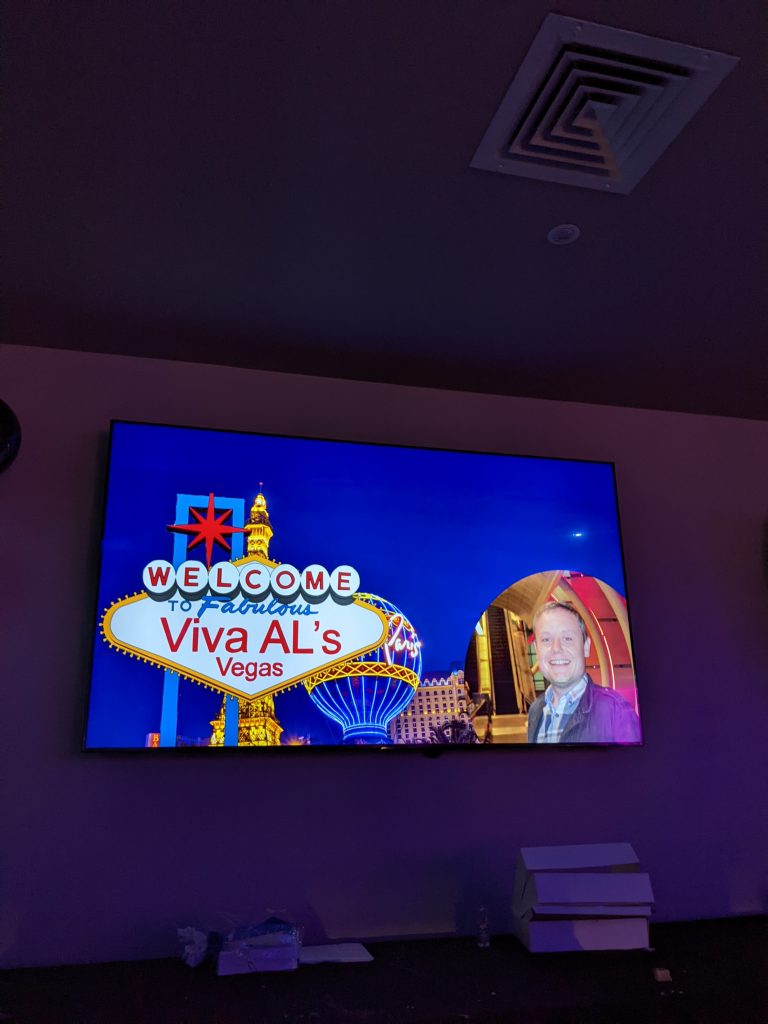 We lost our good friend to cancer a few years back. It was when the pandemic was still rife and we couldn't have many at his funeral/ wake.
Today would have been his 44th birthday, and we were able to have a big celebration charity fundraising event last night. It was Las Vegas themed as that was his favourite place where he visited at least once a year… Sometimes even more.
I didn't organise the event, but I did get asked of I would make the birthday cake so that's exactly what I did …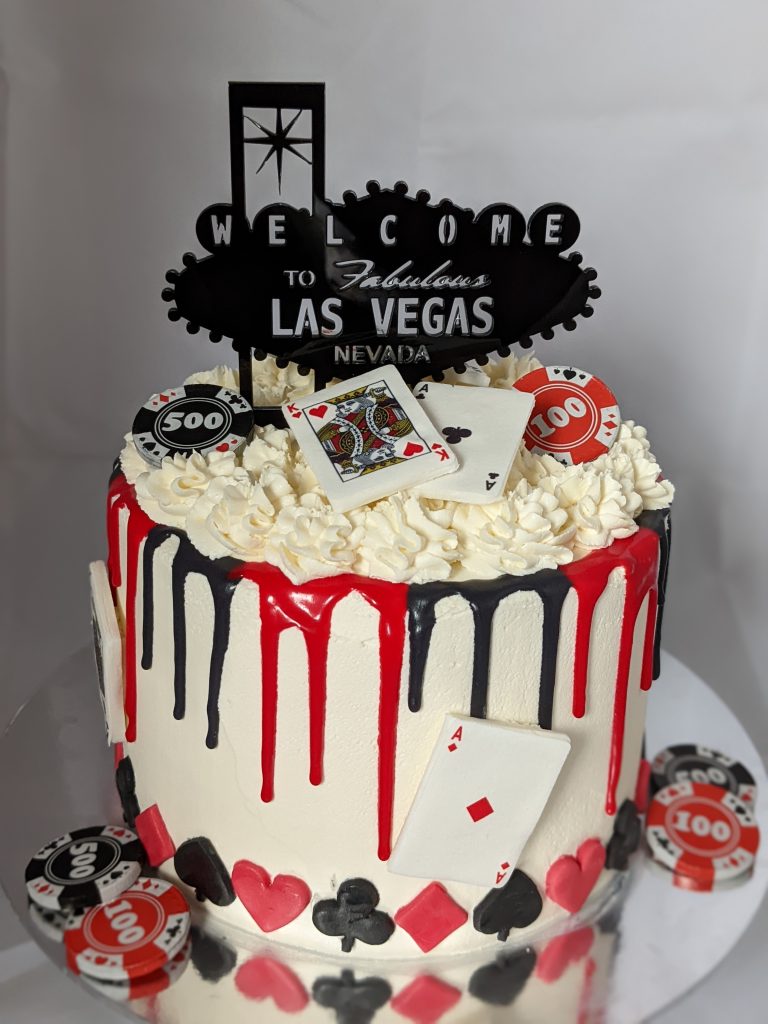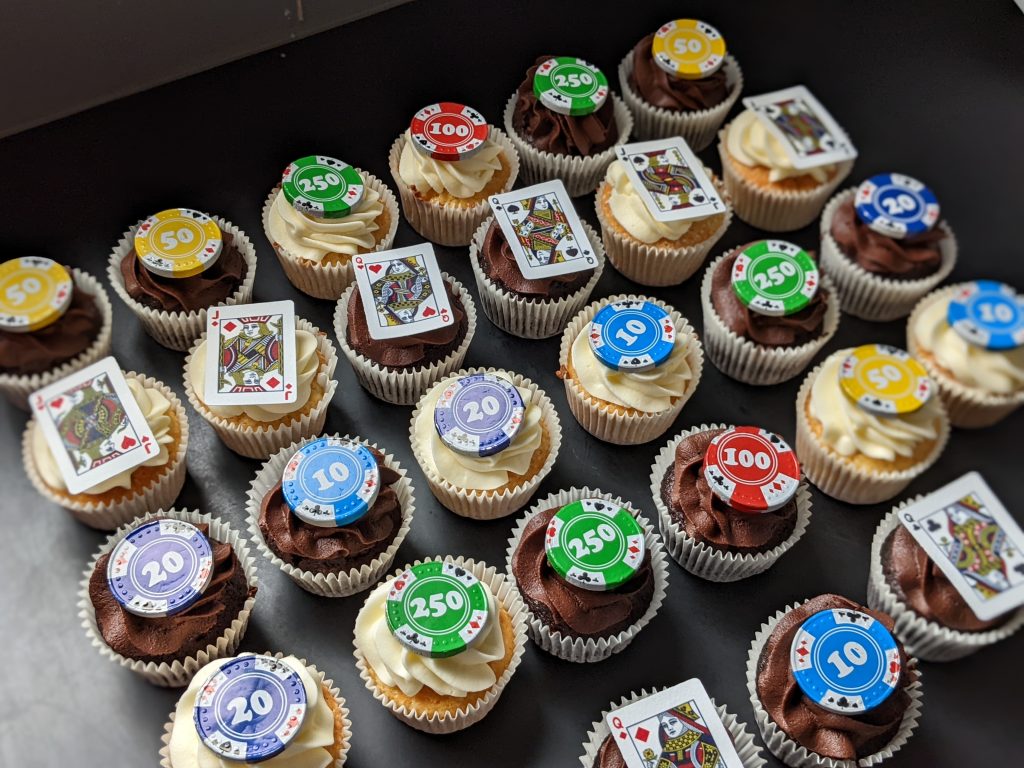 The event was amazing – raising nearly £5,500 for Macmillan. We drank cocktails, gambled, bid on things at the auction, and celebrated a truly amazing man.