I was planning on making a cake for my work colleagues for Halloween, but then work announced a Baking Contest so I had to get creative. The idea is that staff enter a cake that gets judged, and then they sell off slices of cake for our nominated charity.
I had three ideas, but could only enter one. I ended up making all 3 anyway (further posts to come) but entered one and just gave the rest for selling to raise money as it was all for charity anyway.
The cake I decided to enter was my Brain Cake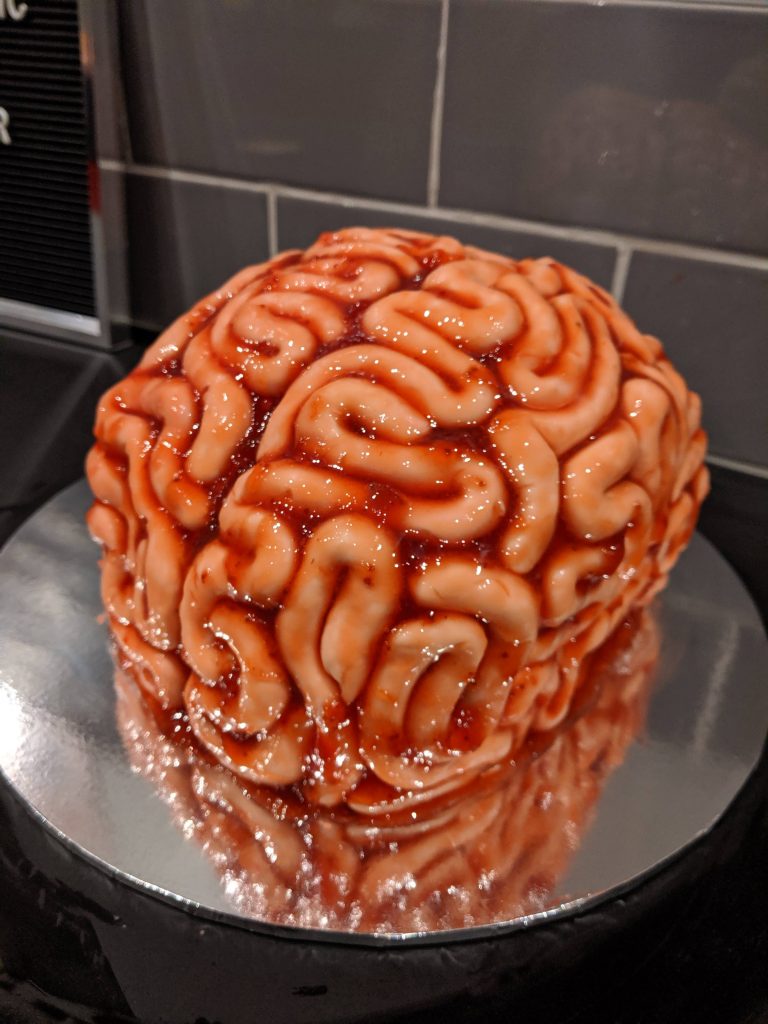 I made one of these last year, and it is surprisingly easy to make. The Gallery below roughly shows the steps, but essentially:
Bake 3 round cakes (I used vanilla cake dyed with pink food colouring)
Stack the cakes then cut the edges from the rounds to create the curved pieces for the dome
Cover with buttercream
Colour some fondant with ivory colouring and a drop of pink
Roll out the fondant into ropes
Apply to cake
Cover in jam
The bakers in work are really good so there was some stiff competition! The next gallery shows some of the cakes that entered – you'll see that the decorating work on the cauldron was really good!
Judging took place based on Appearance and taste. I was happy to say that I won the contest 🙂
I get to go have Champagne Afternoon Tea for 2 at Cloud 23 at the Hilton in Manchester.