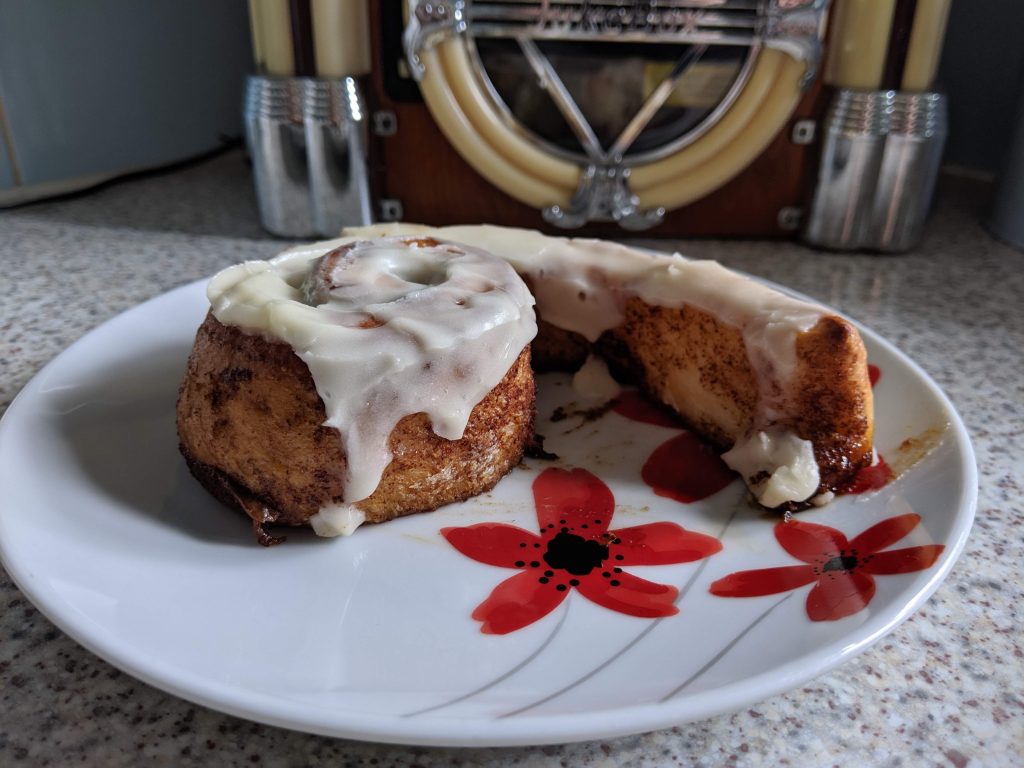 I love cinnamon. I love cinnamon rolls. When we go to America, I love the smell of Cinnabon when we go shopping in malls (though I have to restrict how often I eat it as I know they are so full of calories). With this in mind, I wanted to try making some cinnamon rolls at home for the first time.
The dough was made with flour, salt, milk, yeast, and sugar and had to prove for 90 minutes. After this, I rolled it out to try make a rectangle: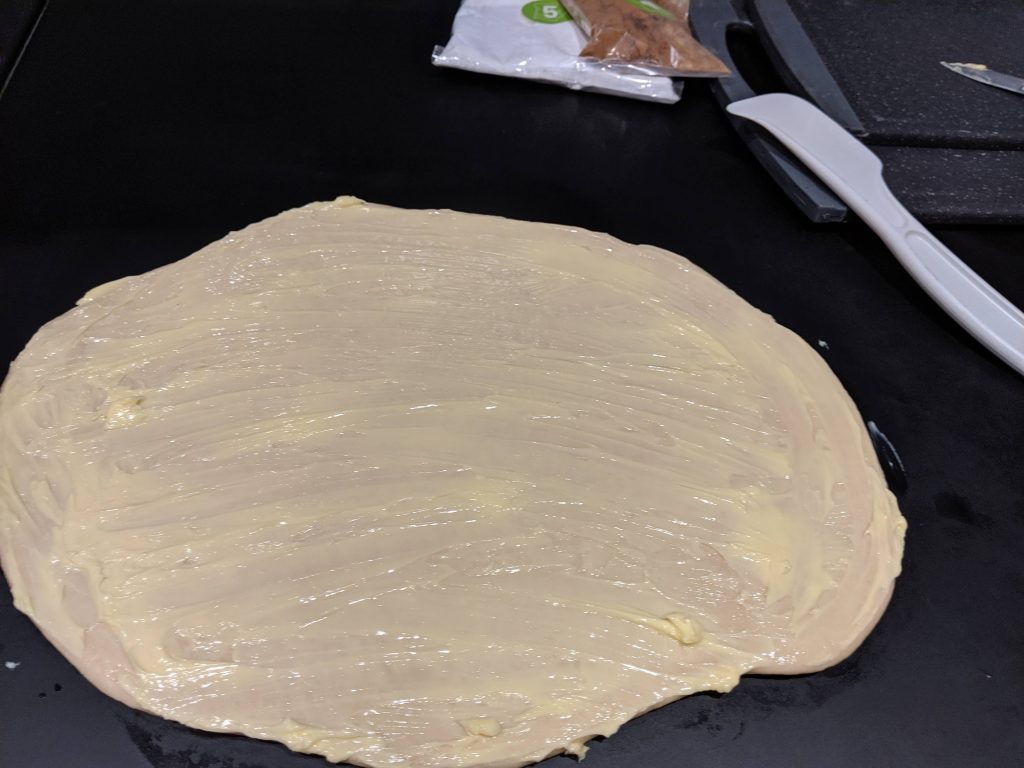 You have to coat the dough with butter, and then sprinkle a LOT of sugar and cinnamon over it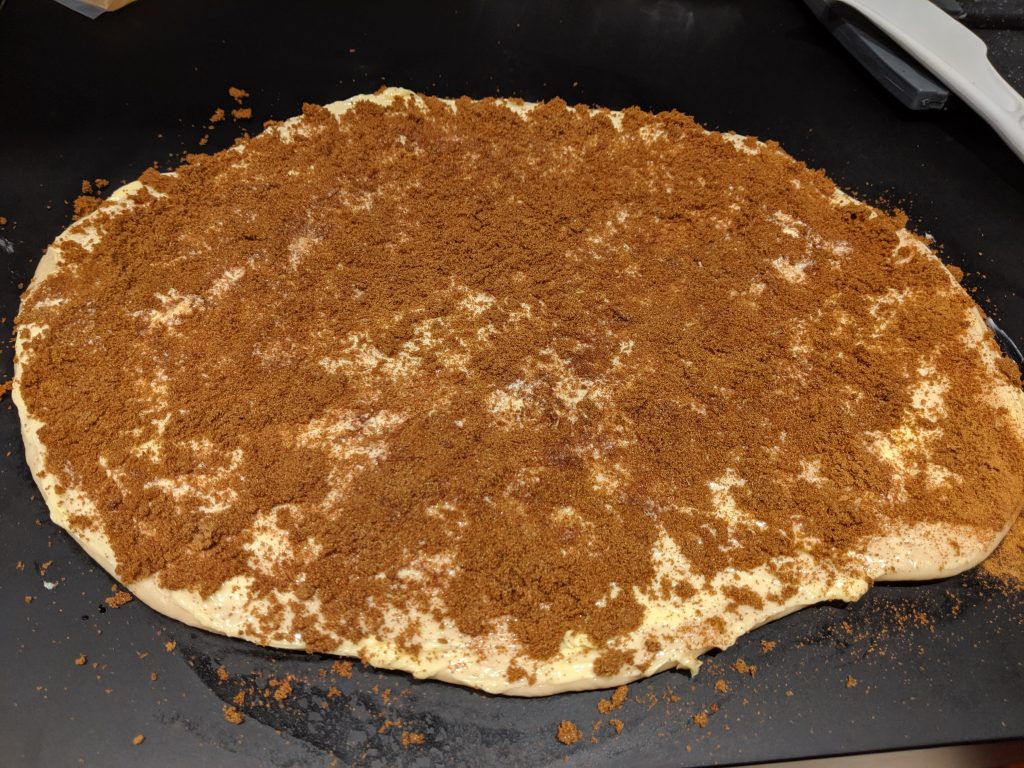 I followed a recipe that allegedly made 12-14 buns. Instead of cutting it into thinner buns, I cut it into 8 instead.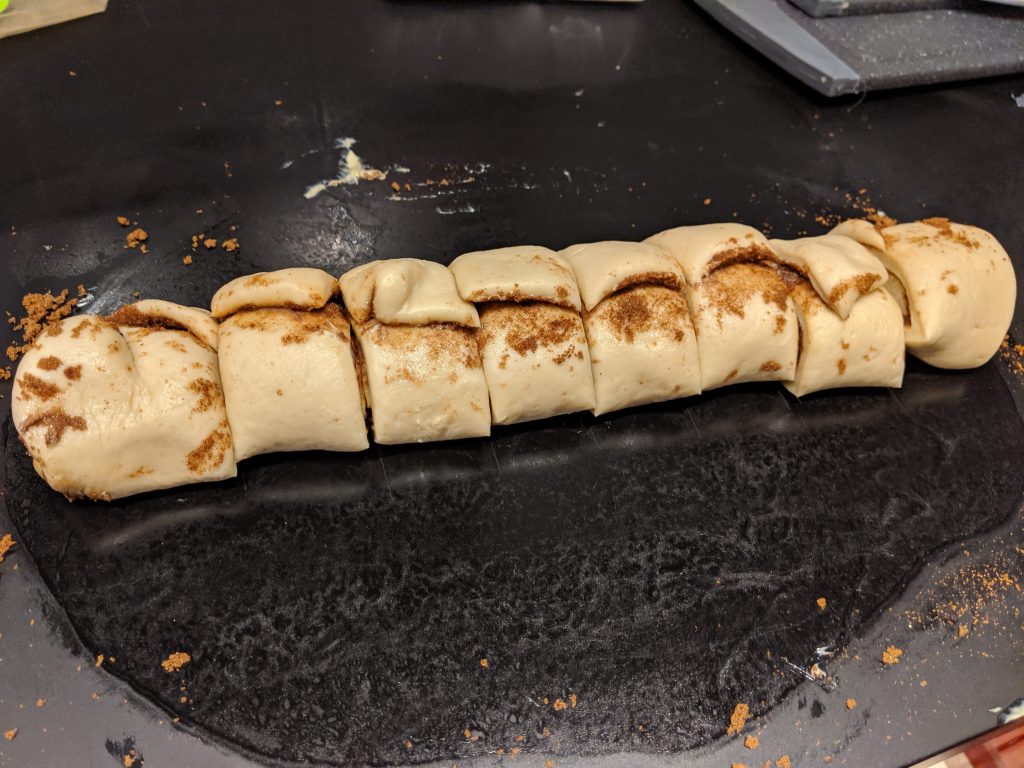 A second prove is then needed to allow the buns to puff up before baking: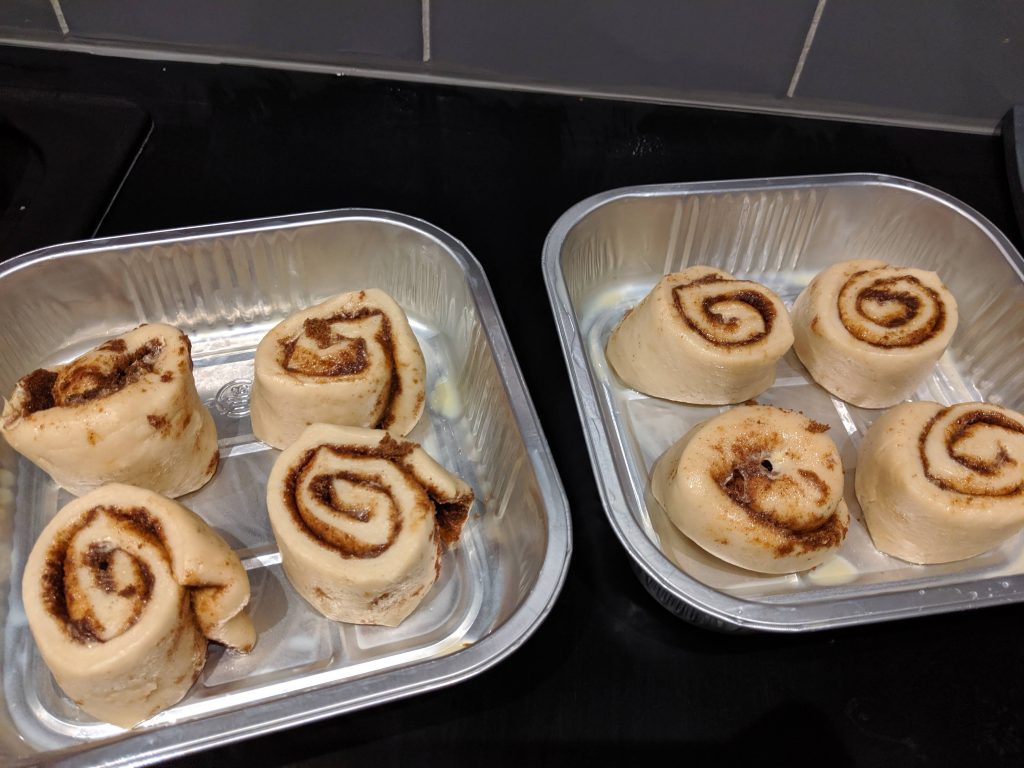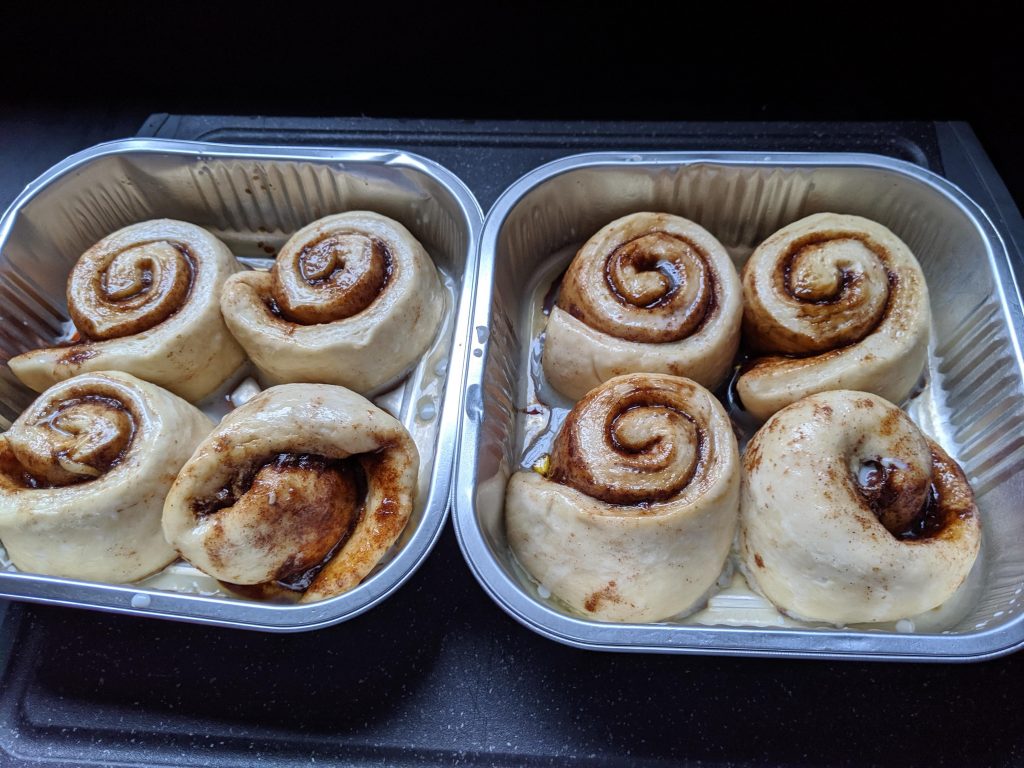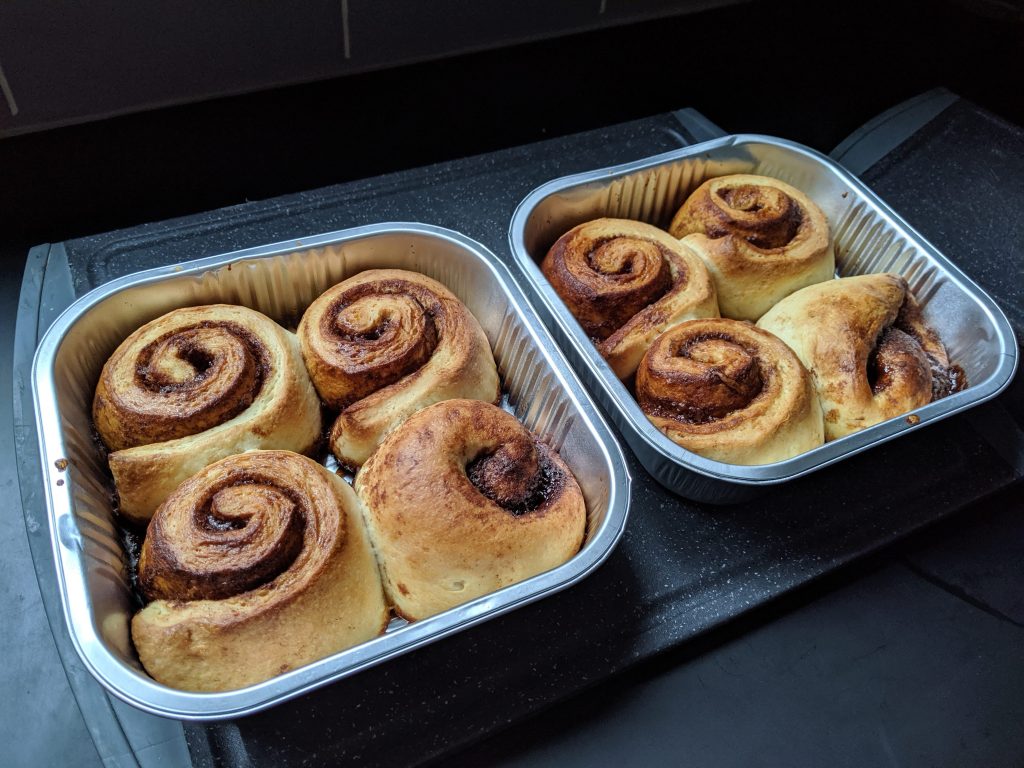 I believe that I over-baked them a little, but it was nothing that a little cream cheese frosting wouldn't fix: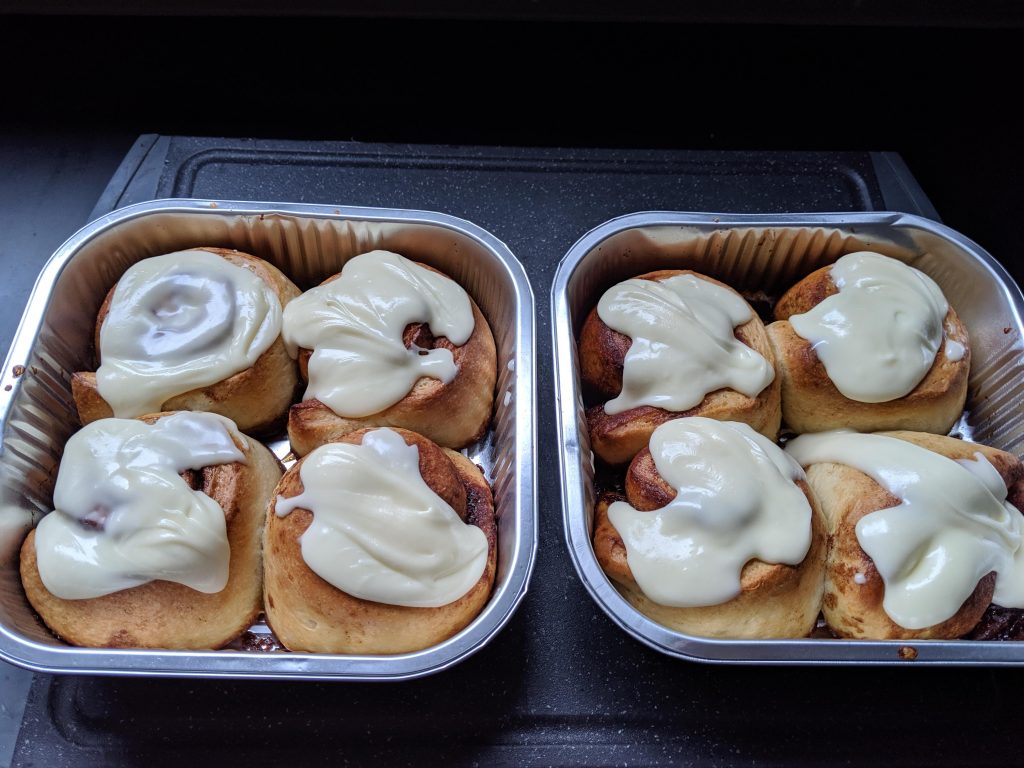 And finally, the inside of the bun as I was eating it. Yum yum yum yum